With only 457 examples built, the Saab 9-4X is a very interesting Swedish creation that's about as rare as a supercar.
Most of the 457 were ordered by die-hard Saab fans who are not willing to sell them, but a few were ordered by dealerships and we've managed to track down a full-spec example that's right for buying.
This is a 9-4X 2.8 Turbo V6 XWD Aero, meaning it's got the 300 horsepower version of the engine Opel uses for the Insignia OPC, but never got to offer on anything else. With 33,700 kilometers on the clock (that's 20,900 miles), it's listed for sale on mobile.de for €44,444 ($56,428).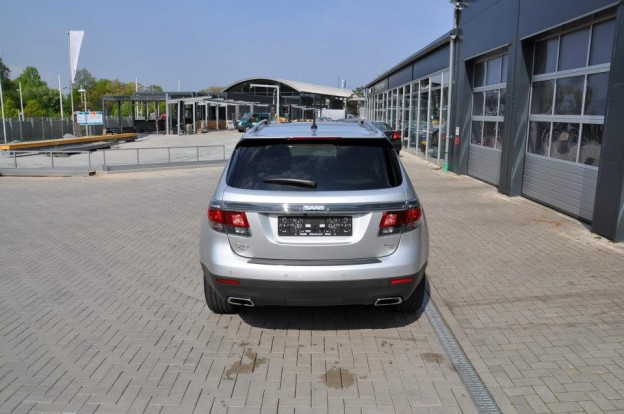 The car belongs to Autohaus Lafrentz GmbH, a German company from Kiel that specializes in selling and maintaining Saab vehicles. We checked their official Facebook page and found they have a whole fleet of Saab 9-4X in both Aero and Premium trim. The photos are a year old, but something tells us they still haven't sold all of them yet.