This cute little car belongs to a class of "Unusual Saab" – or unusual car projects.
This is reportedly The shortest Saab in the world – Built from a 1978 Saab 99, and the alleged length of the car was even less than 2 meters.
The author of this SAAB project is Christian Ivarsson from city of Bräkne-Hoby, who made several interesting saab projects, such as Saab-boat. Saab boat was made from a one Saab 99 with a 75hp outboard engine from Mercury – Top speed 40 knots (see also: Saab Turbo Boat).
He even made a huge limousine based on 3 Saab 99 models – length of this monstrous limousine is an incredible 735cm.
And that's not all, Christian actually created about 10 such Saab projects. One of these was the Saab 900 Pickup with the chassis intact from the 900. The rear end is Christians own design, the rear window and the frame around it is from an old VW Van, and engine is 1985cc Fuel Injection 118hp, with 5 Speed Gearbox.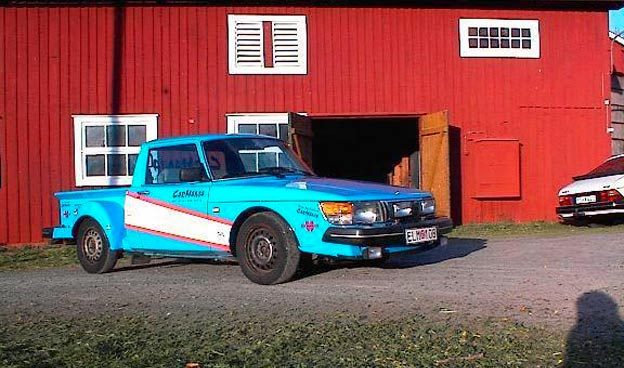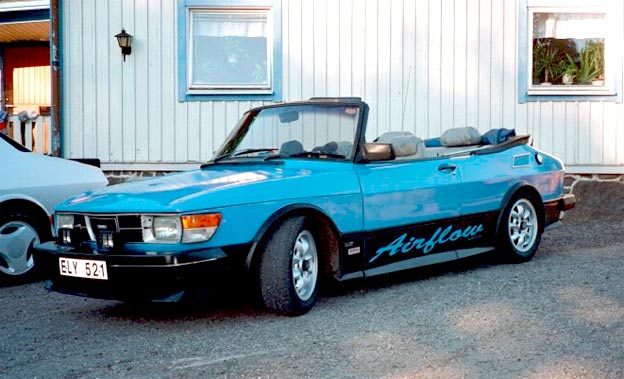 Christian made a huge number of more or less successful Saab projects, because this is a gallery called his "Old Sins" :)
Christian is no longer engaged with car modifications, One part of these Special Saab cars have been sold or donated, and some ended up in the junkyard.