Believe it or not, Saab cars have come to the farthest corners of the world, even on far far far away little island the people called Tasmania. And that's not all, there's even a Saab club (Unofficial SAAB social club of Tasmania) that gathers local enthusiasts – those who love Swedish automotive brand.
This Saab club does not have its own website but has a FB page that gathers them. This page has been inactive for a few years, however they are going to try and revive it. That Saab Club aim to organise social events for Saab drivers – meet and greets and drives. Anyone that is an owner or enthusiast of Saab automobiles and lives in Tasmania is welcome to join, contribute and attend.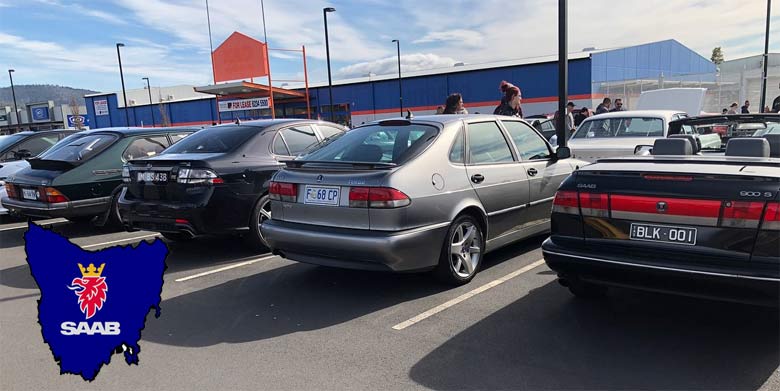 There are no membership fees. Think of this more as a social association of owners and enthusiasts. And as they say, they are in no way associated with the Saab Car Club of Australia. They will organize their next gathering called "Cars and Coffee Saab December Meet Hobart" on December 15th. Meeting at Golf Links road at 9:30am for a 10am start at Cars and Coffee at Lindisfarne North Primary School. After the event finishes, they let's go for a drive and have lunch in New Norfolk (either at the Patchworks Cafe or the Bush Inn).
We hope that we will get the report and photos from their gathering, and that we will be able to present them to you on this blog.