Saab fans have probably heard of the famous Saab Performance team.
Once, it was a Saab factory team – a team of professional drivers performed a variety of driving attractions and exhibitions, presenting at the same time performance of (stock) Saab cars. Over time, this team has grown into a separate company DynaTech Performance Team. This team now performs various similar activities for different brands.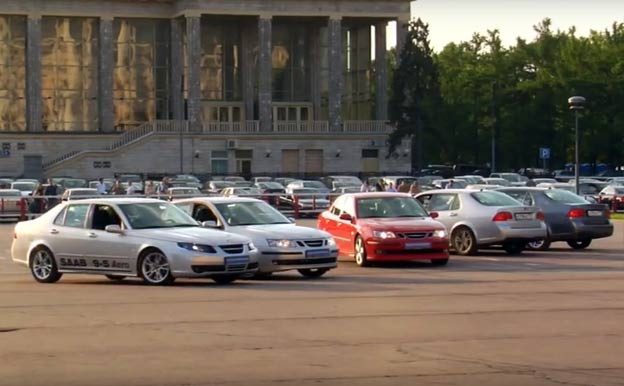 Сimilar to DynaTech team, in Russia there is an agency "Эксперты приключений / Adventure Experts" engaged in the same business. In addition to the presentation of new car models and test drive, they are organized exclusive Adventure tours around the World. Moreover, this agency has a Performance driving team.
Recently in Russia this team performed a Saab performance show that is similar to the show who performed the official Saab Performance team. See them dance:
Their program is totally different, but also very attractive for spectators.