Now you can bid on a unique Saab! As we announced at the beginning of June this year, The last SAAB has not been sold yet. It was then announced that this unique Saab 9-3 would go on Auction sale soon, , so that moment came.
The very last Saab to leave the factory is to be offered on Bilweb Auctions as of October 7. Included in the price is an exclusive visit at NEVS and the Saab Museum in Sweden. A percentage of the proceeds will benefit research within sustainable mobility.
To remind you, In 2011 Saab went bankrupt, but in 2013 NEVS bought what was left of the company, including the rights to Saab 9-3. Nevs managed to get subcontractors and parts together to build Saab 9-3 in one final edition. Sales took place online and only the Aero equipment level was sold. For simplicity, the car was offered in only two colors, black or silver. A total of 420 Saab 9-3 Aero were produced by the last round.
Nov the last car to roll off the factory lines in 2014 is for sale and will be auctioned off through Bilweb Auctions. The car is a silver-colored Saab 9-3 Aero with 2.0T and 220 horsepower with automatic gearbox. Since the car has remained untouched in the factory in Trollhättan for five years, as a reference vehicle in case the production were to resume, it has only 66 km on the odometer.
Bidding was started yesterday and the estimated value is SEK 350,000-450,000 ($35,000 – $45,000), but it is probably not very unlikely that Saab enthusiasts will bid one another over it. A new car, a new Saab, with a value that the world's Saab enthusiasts will determine.
The car is already on the auction site and the sale ends in early November. The proceeds from the sale will go to The NEVS Sustainable Mobility Scholarship, a newly established prize that NEVS will distribute in collaboration with the University West in Trollhättan for at least five years.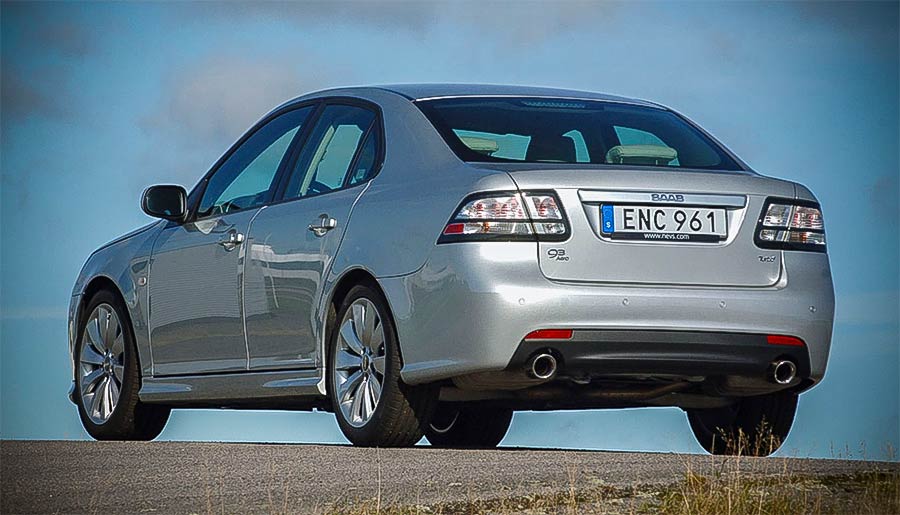 – "It feels particularly good that the very last gasoline-powered car from Stallbacka can be used to stimulate the transition to the future of sustainable transport", says Stefan Tilk CEO and Vice Chairman of NEVS.