Swedish Saab fan Simme Nord and car enthusiasts stylists, embellished his Saab 9-3 in several ways.
His Saab has a beautiful alloy wheels, His headlights are covered with Chameleon Color Film foil, and a recent stylization of his Saab are LED Underboy lights in rainbow colors.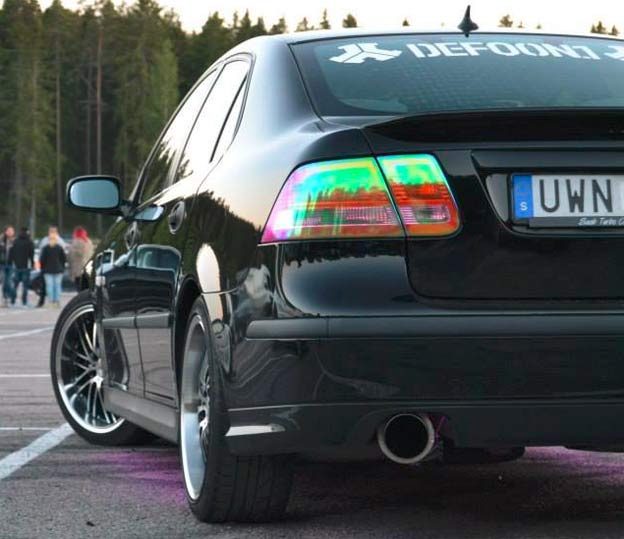 This is Underglow Lighting kit that includes several underbody tubes the can create a customized, multi-color glow to your vehicle using the included wireless remote.
These tubes have tons of different patterns and colors, See his Saab in Action:
How do you like it? This kind of "car stylization"?
Must read: Saab 9-3 with LED Rims