This weekend, near the Swedish city Karlstad, the terrible accident occurred. Despite the image that you see, the outcome was not fatal.
The Saab is completely destroyed – but the driver escaped with minor injuries!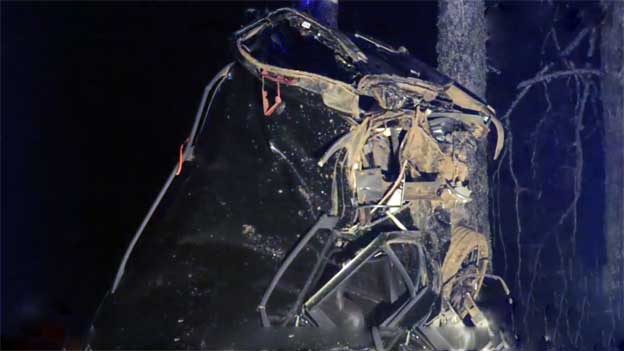 This weekend on the roads in Sweden was extremely slippery. Inexperienced young driver was driving too fast in such conditions.
The driver, a man in his 20s, got out of the car after the car rolled over several times, at the end – the car ended "on the tree". He was taken by ambulance to the Central Hospital in Karlstad. The vehicle was heavily damaged. But the man escaped with minor injuries.