As the salesman says – No one can remain indifferent. The awareness of the greatness and dignity of This Saab 900 Turbo with Aero package, the beautiful Ultramarine Blue lacquer and the Saab Super Aero wheels together make a phenomenal impression.
The owner put a lot of work here, he disassembled the car completely and then restored all his sensitive parts. It looks like car could stand in the living room or in the gallery as a work of art, though car is more interesting as a daily driver, or for weekend rides.
The Saab 900 Turbo not only looks phenomenal, but also rides great, which is due to the supercharged, refurbished unit and proper refinement of the mechanics. An interesting "webasto" – a rarity in this model.
Here's the most important car data:
Saab 900 Turbo
Year: 1990
Mileage: 293,823 km
Capacity: 1985 cm³
Fuel type: petrol
Manual gearbox
Power: 160 hp
Price: 44900 PLN (12,274 US Dollar)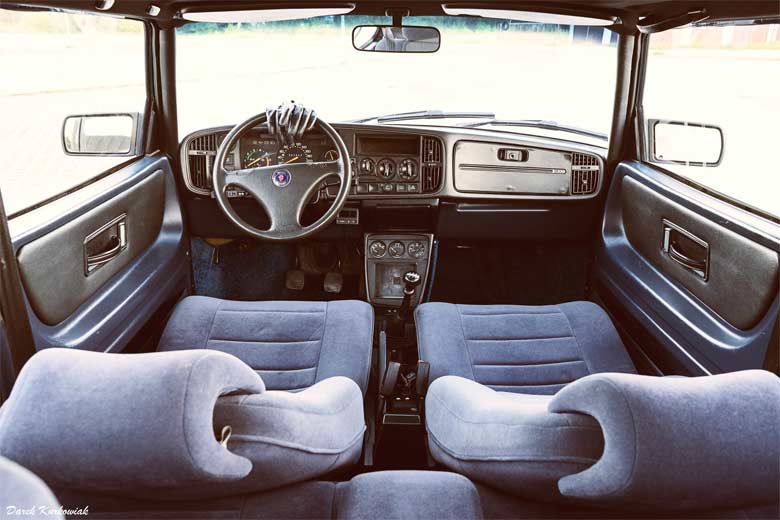 Car was registered for the exhibition at the stand of the Classical Stock Exchange at the classic motor show Retro Motor Show 2017 in Poznan. On November 3-5, pavilion number 5 will be waiting for potential buyers. If you are interested, this is the seller's phone: +48 502 895 996 (also great photos by : Darek Kurkowiak)