A small number of SAABs 900 NG was equipped with a 'Sensonic' clutch variant, (available on Turbo models only) provided a manual gear lever as in a standard manual transmission car, but omitted the clutch pedal in favor of electronics which could control the clutch faster than an average driver.
Sensonic was discontinued after a short time, as it proved unpopular, but Its advantages are: less left leg work in town, more drivable than a automatic out of town, and according to Saab, longer gearbox and clutch life.
The Sensonic system uses electronics to automatically operate the clutch when needed. It is a normal type clutch with hydraulics linking it to a motor which takes the place of a pedal. The gearbox, with the exception of some added sensors, is again standard manual.
One of the owners of this rare car, said this: "Unfortunately I cannot drive a car with a manual gearbox anymore :) ! Sensonic is so easy to drive. If you're looking for a durable Saab 900 Turbo Sensonic, please look for the year model 1997. Saab made some changes to the Sensonic system between the year models 1996 and 1997. I've now driven 138000 kms with my car and I haven't had any problems with the Sensonic, at least so far."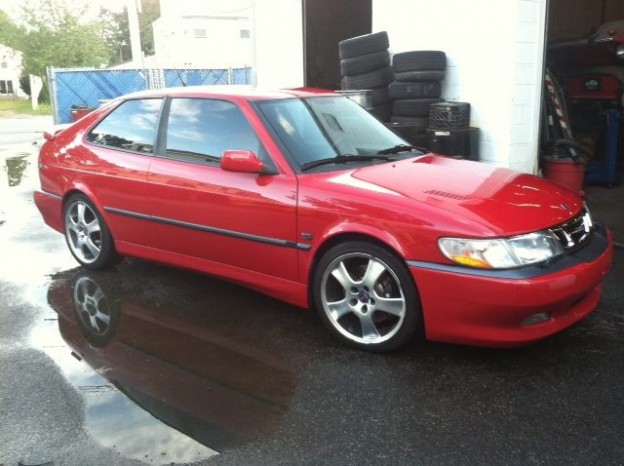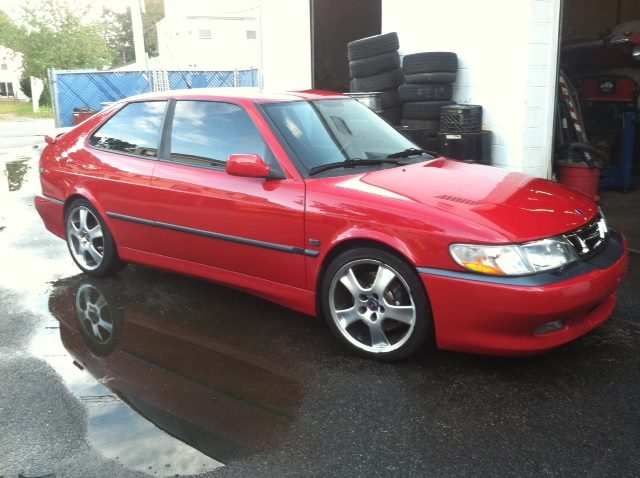 Saab 900 NG Sensonic Ad for UK 1995
Saxomat/Saxomatic automatic clutch
It should be noted that the SAAB has previously used a similar solution – Saxomat. The earlier Saxomat/Saxomatic automatic clutch wasn't all that popular in SAABs, either. It uses the combination of a centrifugal clutch for disengagement at idle and a vacuum-operated conventional clutch for shifting.Saxomat was available as an option on Fiat 1800, Lancia Flaminia, Saab 93, Borgward Isabella, Goliath/Hansa 1100, Auto Union 1000, Ford Taunus, Trabant.
Cars with a Saxomat clutch did not have a clutch pedal. The Saxomat consisted of two independent systems, the centrifugal clutch, and the servo clutch. The centrifugal clutch was engaged above certain engine rpms by centrifugal force, acting on spinning weights inside the clutch, similar to a centrifugal governor. The servo clutch used an electric switch that supplied manifold vacuum via an actuator valve to a reservoir that disengaged the cluch. The clutch is disengaged automatically whenever the gear shift lever was touched.