Two Saabs 9-3 were standing together on the assembly line in Trollhättan – now they have reunited. This is another interesting Saab story of two cars.
Here is an article about Gustav Larsson and his colleagues Anton Bäcksholm SAAB 9-3, two cars who were manufactured after one another at the same production line in Trollhättan, and now they stands on the same parking lot.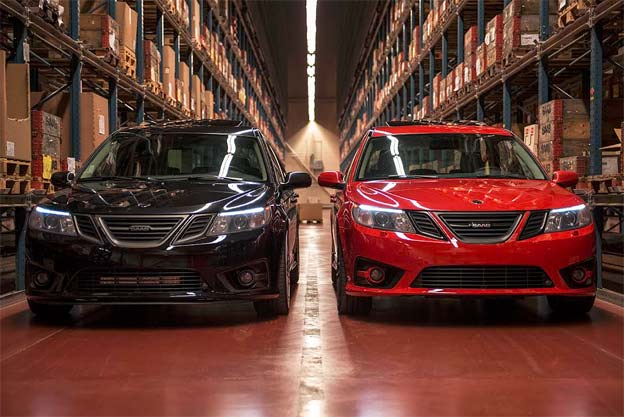 The cars were built at the same time on the same assembly line at the factory in Trollhättan in 2007. Now they have found their way back to each other and have a new – pimped – lives in Nyköping. Two work buddies spur each other to provide just the Saab a unique facelift.
Gustav Larsson had already found his red Saab 9-3 Vector SportCombi in Gothenburg and had therefore had a slight edge in that the long talked about as a joint project. Anton Bäcksholm was on the way to look at a white Saab 9-3 in Mjölby, but made a stop in Norrköping and scanned when the block to see if it got into something new.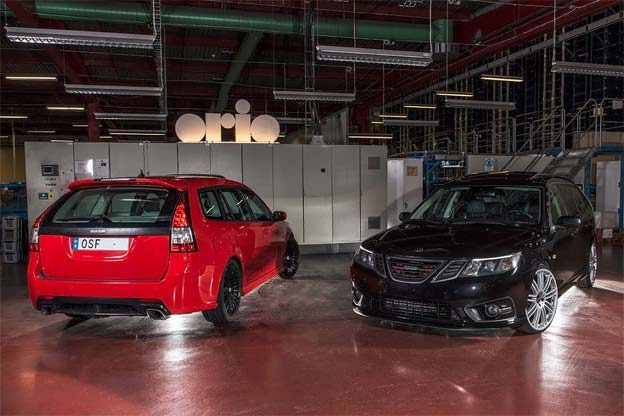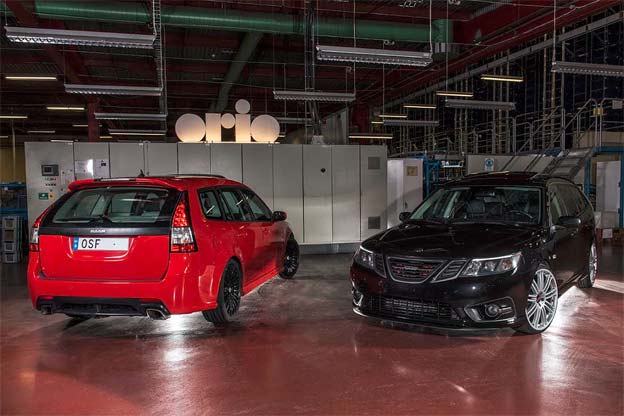 That was when I saw it come in a black Saab 9-3 Vector Sportcombi – in the right Norrkoping – which was even better than the one I intended to buy. When Anton texted the registration to Gustav that he would check up the car, he responded that it was almost the same as his own car. When they later watched the car together, they discovered that the production numbers were almost identical: They had the numbers one after the other.
Further tracing revealed that Saab were manufactured, 26 November 2007. Today, cars are reunited in Nyköping and standing together outside Oriowhere Anton and Gustav are working with operation and maintenance.
Best regards // Gustav Larsson – Anton Bäcksholm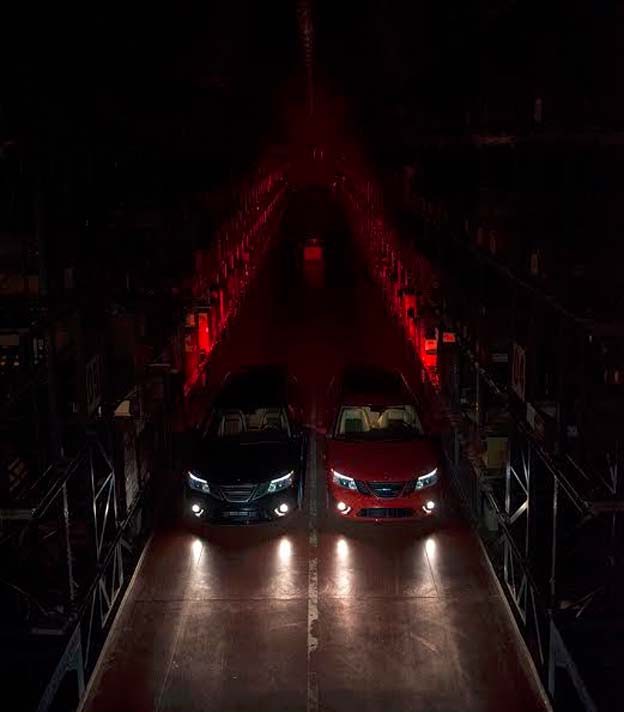 All photos credit: Gustav Larsson