Kim Hagman from Sweden sent us story and pictures of two beautiful Saab 9-3 SportCombis.
The old one, 2006 Saab 9-3 TiD was modified by new Saab 2007 restyled fascia and White Lexus paint, and then real carbon fiber skirts round the car.
New Red car is 2008 Saab 9-3 TTiD Aero with Turbo X rear bumper and diffuser, and installed on the car rear "USA" version lights.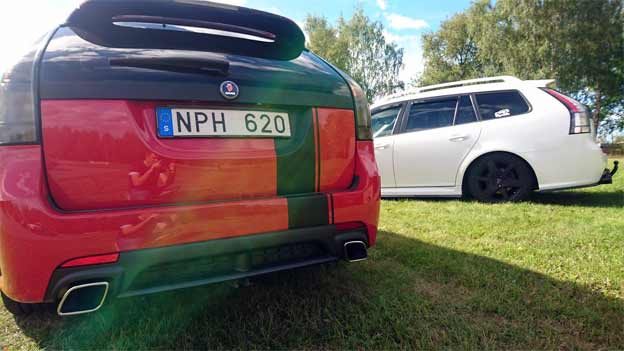 Ehat to say, both cars are beautiful, in them has been invested much love, effort and work…
Thank you Kim for sharing with Saab Community…