Turkey'splan to produce its first domestic car based on Saab 9-3 licence capable of competing globally has witnessed a breakthrough, as five Turkish firms have signed partnership deals to complete the mission hand in hand. Wireless carrier giant Turkcell, one of the 5 companies taking part in the production of Turkey's first domestically manufactured automobile, that the incorporation and registration procedures of Turkey's Automobile Joint Initiative Group were completed two months ago.
Turkey will invest in 3.2 billion euros ($3.7 billion) for its first domestically-produced ("indigenous") car, Science, Industry and Technology Minister Faruk Özlü stated at the beginning of June. Five local firms, including Anadolu Group, BMC, Kok Group, Turkcell and Zorlu Holding, together with the Union of Chambers and Commodity Exchanges of Turkey, have agreed to cooperate on completing the task. A joint statement issued last week said the the group has been named Turkey's Automobile Initiative Group, according to the state-run Anadolu News Agency.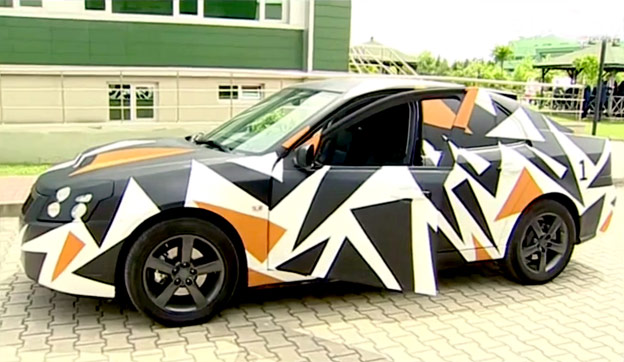 "The basic parameters of the project have been shaped. We will invest 3.2 billion euros. There will be a facility that has a capacity of producing 200,000 cars. There were five models of cars. As we thought since the beginning, the car will be electric one," Özlü said in an interview with the TGRT Haber broadcaster. In a separate interview with the private TGRT broadcaster, the minister expected that the facility to be built will have an annual production capacity of 200,000 cars.
The production should start with sedan cars; to do so, Turkey has acquired a license for the Saab 9-3 platform, the president said. "I want to own the first automobile (produced), provided that I will pay for it. No one should hesitate. We will produce Turkey's car with the best design and technology, both for our country and the world," said Erdogan.
Although Turkey does not have a domestic car brand, it is a major producer for industry giants, with Europe being the top market for cars produced in the country.