They bought the car 2014 may with reason to testing and developing parts for Saab 9-3. Since then, A-Zperformance used less then 10.000 km the car, so it means main parts are almost brand new.
Now, the task is completed and they selling this Saab 9-3 SS 2.0T as they are no longer needed. Completely rebuilded the engine with Wössner pistons, replaced the wrong valves, head work, new water pump, new timing and balance chain kit, new thermostat, Mitsubishi TD04HLXT turbocharger, 630cc Siemens Deka injectors, A-Zperformance reinforced clutch kit up to 550Nm with clutch release bearing, A-Zperformance stainless steel exhaust system with 100 cell race catalytic converter, double mufflers, A-Zperformance high performance intercooler, Maptun sport air filter, Maptun silicon turbo and water tube set, Bilstein B8 shock absorbers, Maptun lowering springs, front D2 330mm floating brake kit with 6 pot brake caliper and street pads, rear 292mm EBC disk and red pads, Sparco R333 seats, VEMS multi gauge with boost and lambda sensor…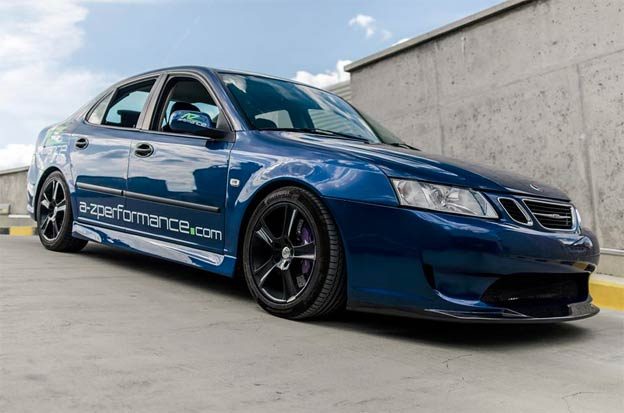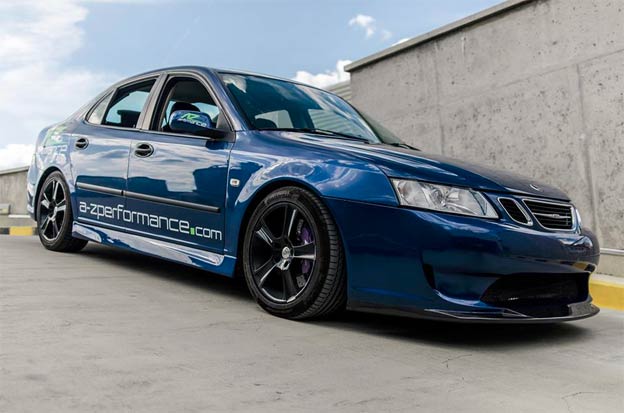 With this car  A-Zperformance  provides a brand new set 8.0×17 Ronal R47 alloy wheel and their freshly developed A-Zperformance front bumper with fog light and head washers. The car has Maptun satge 7 software about 320hp and 460NM. According to their claims, promises Very good driveability in city and high way too!
The basic equipment content: Xenon lights, digit-double zoned air condition, tempomat, rain sensor, parking sensor, multifunction steering wheel, Nokia Bluetooth hands free…etc. If you have any question, just send an email to the [email protected] or [email protected]