National Electric Vehicle Sweden (Nevs), formerly Saab Automobile, announced that it had some good news Thursday, an order worth USD 12 billion from Chinese vehicle leasing company Panda New Energy, to manufacture electric cars and also provide related products and services.
"This is a strategic collaboration for Nevs not only in terms of the numbers of vehicles, but it is also an important step to implement our vision and new business plan," Nevs vice chairman Stefan Tilk said in a statement.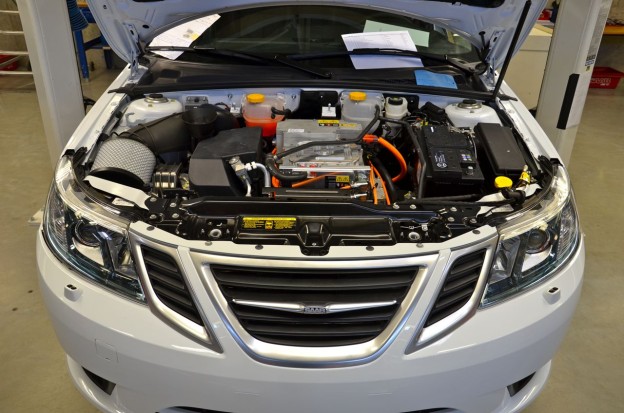 Nevs spokesman Mikael Östlund told Swedish news agency TT that the Chinese order would create jobs for "hundreds of people" at the factory in Trollhättan, where parts of the cars are set to be constructed.
"We are going to deliver painted car bodies which will then be assembled in the factory in China, which is being built now. I dare not say exactly how many people we will need to hire, but it's around hundreds of people," said Östlund. Östlund said that about 600 people already work for the company at the headquarters in Trollhättan, and he foresees the need to hire several hundred more, but that that had been the company's plan even before this deal.
The news was welcomed by councillors and trade union officials on Thursday. "This is of course extremely pleasing news for Trollhättan and the people in Trollhättan," councillor Paul Åkerlund told TT. "It's great that we can create renewed optimism for Trollhättan and the car industry. I think it shows that Swedish industry is able to compete," said Anders Ferbe, chairman of trade union IF Metall.
Nevs will provide Panda with 150,000 9-3 sedan electric vehicles by the end of 2020, based on Saab's 9-3 sedan platform. The deal also includes 100,000 other electric vehicle products and services "from companies associated to Nevs and its owners," it said.
Panda cooperates with chauffeured car service platforms in China, and aims to become one of the biggest electric vehicle leasing companies in the world.