He loves many SF movies when he was young…then he decide to make a car which is Transformers – Decepticon look, and he choose a Saab 9000 Aero, he think Aero body shape perfect with Transformer – Decepticon. The villainous Decepticons are one of the primary factions in the Transformers mythos.
Then his starting his dream…
Until now, he still upgrade and drive his Transformer – Decepticon when he has free time in the weekend. Lets have a look his car, the Red and flat Black are his main color, especial his Lamborghini Door! What a amazing Saab guy from Taiwan.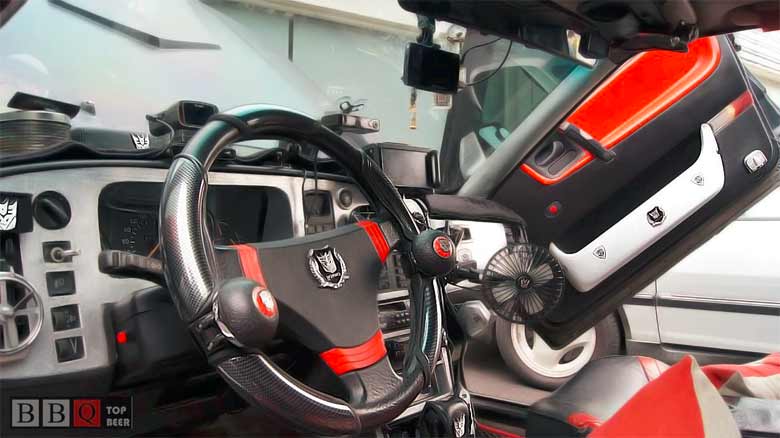 Carbon fiber accents abound, with widened fenders, a Lambo doors, and window tint. It even has the Transformers logo on the front and rear.
Does he enough his project Transformer – Decepticon? His answer is … NEVER
Thanks to Mr. Shawn Yen-Lin Hsiang who pointed us to this interesting Saab story.