Some of us – Saabers – have Dream Garages and projects we'd love to have if we could afford, house or just simply had the ability to do. Many of us would like to have a some selection of Saab cars.
However, this unnamed Saab Collector in Southern California (Orange County) has a collection of SAAB's in a warehouse that is simply a wonderland for any swedish enthusiast – 6 beautiful Saab cars.  Owner now wants to sell all the cars from the collection, for $ 100,000!
As some Saab enthusiasts have observed, this collection is not something special but it is certainly interesting. Half the car in the collection is of the newer generation and half the older – in the collection are these cars:
2009 Saab 9-3 V6 Aero XWD AT 101k MILES,
2008 Saab 9-3 AERO V6 6SPD manual JZW TUNED 40k miles,
2006 Saab 9-3 Aero V6, Sportcombi AT,
1990 Saab 900 SPG 200KMILES 2nd owner
1967 Saab 96 V4 RESTORED original
1968 Saab Sonett V4 gold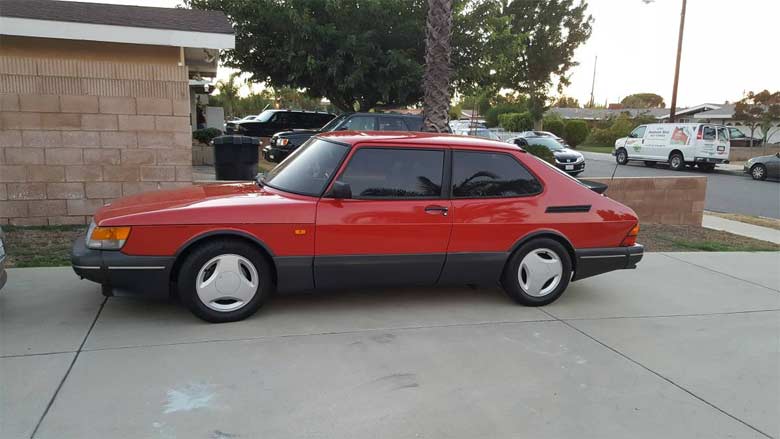 As the owner says – he would like to sell the whole Saab collection to one future owner – which It is hardly possible, but of course he will sell them separately:
Considering selling my collection. Would love them to go to a worthy home. It took me many years to put together this gem of a collection. They're meticulously maintained at the best saab mechanic shop- J&B Imports of Orange, California.

If one buyer decides to take them all that would be perfect…however, knowing that may not be a feasible option, I can separate. I'm not in a hurry and these cars are an extension of me.

The highest and most worthy buyers will have my attention and consideration. Each car has a story. Please do me a favor and respect my time. With that said, serious buyers only need to respond by PM to discuss. I appreciate your taking the time to read this ad. Best wishes to all my SAAB-a-holics.
We day dream about which Saab cars would be in our garage if suddenly, money wasn't an option. If you suddenly won the lottery or something like that, which Saab cars would you stick in your dream garage/driveway?