This could be a unique Opportunity to purchase the unique Saab 9-3 Turbo X (6-speed manual) which was sold only in 2008 and in a limited edition of 2000 cars, of which only 494 were sold in the USA. For connoisseurs of Saab cars, the uniqueness of the Turbo X model is clear – The car was only available in the Jet Black color, a unique metallic black paint, and with all-black leather interior. The engine is at a full 280 HP and 0-100 runs in 5.9 seconds!
Of course, these 2,000 units were produced and sold during 2008, and as the years go by there are fewer and fewer on roads around the world, and even fewer are in really good condition. However, there are also perfectly good car such as the one that appeared at the auction on the Bing-atrailer site.
This Turbo X is not only well maintained, but is brand new, so to speak, just developed, because the previous owner only drove a car for 10,000 miles, and it was acquired by the seller from the original owner in August 2020. According to the auction website, Work performed in preparation for the sale consisted of a repaint, installation of new Pirelli tires, and replacement of the coolant tank and a door switch module.
Of course, like every Turbo X, this one is equipped with Haldex all-wheel drive and according to the seller, is properly serviced. The fluids in this Haldex system were all inspected and found to be at the proper level and clean, clear fluid as one would expect at 10k miles. The seller doesn't know why the previous owner didn't drive this car much, but it's good because now we can all enjoy it. That is, the one who decides to buy, and already has a lot of people interested.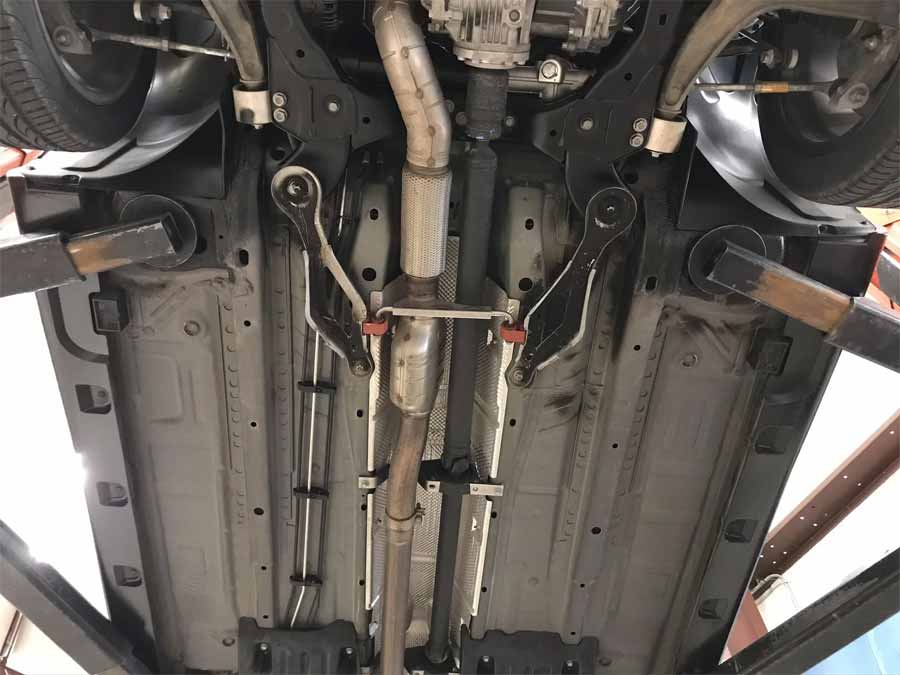 The auction ends in about 5 days, and already now the bid price has reached $ 15,000. Santa Fe has it's share of wealthy individuals with many different priorities, and sometimes cars are not a priority. Better not driven than driven into the ground.
This car was never driven hard, there is no heat deterioration of the materials in the engine bay. The original tires showed very little wear. The car feels and drives like a new car, states the seller. There were only 211 manual Turbo X sedans sold in the US, so this could very well be the lowest mileage example in existence.
The only flaw that was detected due to the altitude at which Santa Fe is located, the car was exposed to strong UV radiation, so the paint was damaged in some places. The car is adequately repainted and now the paint is completely flawless.