This is 1976 Saab 99 GL Coupe – It is a commuter car of Mr. Chen who also is the president of SAC (Scandinavia Asia Corporation). After 2013 when Saab Automobile Parts was named in Orio AB, new-old company are still today the exclusive supplier of Saab Original Parts.
Orio has today 2600 dealers in the global market. interestingly, SAC from Taiwan is the biggest account which the Orio has, and with its 36 years as the exclusive business partner in Taiwan it is also one of their most loyal partners.
Thanks to SAC's management, and to people like Mr. Chen and Mr. Salo Yang of Taiwanese market, Saab have a very good reputation in Taiwan and Saab owners can enjoy the benefits of this partnership and commitment.
5 years ago, SAC took one and half years to restores this beautiful Saab 99GL, keep anything original, removing all original chalking paint, uninstall everything, engine, wire harness, as well as every interior upholstery for repainting the whole body, contains the cabin, engine and luggage room. Overhaul the engine and transmission, suspension system, brake system…etc, collecting parts from worldwide for rebuilding this real pearl Saab 99 GL Coupe.
The original owner imports it while he returns to Taiwan after graduating from United State. He donated this car to SAC in 30 more years ago, wish someone would like and able to take care of it in well condition. SAC did it.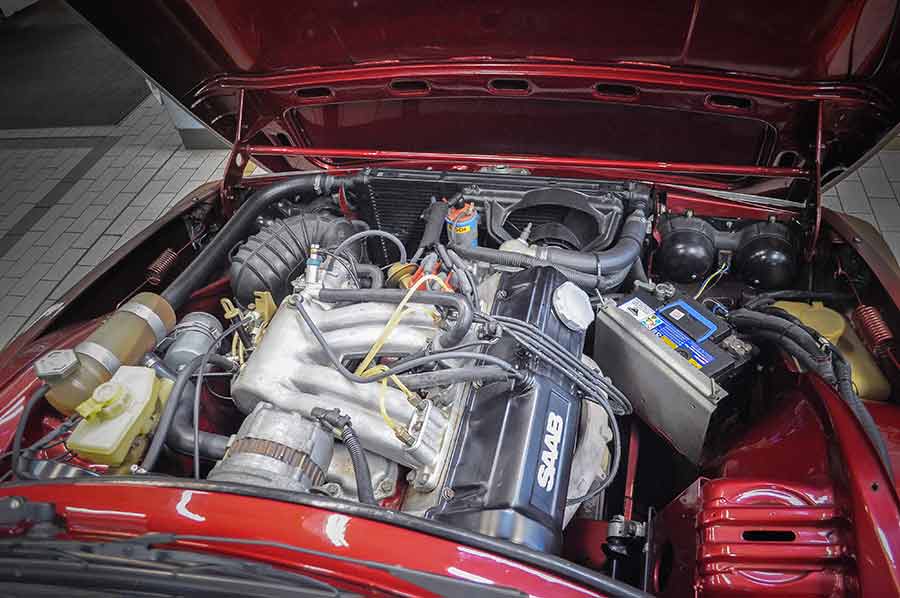 Mr. Chen drives it as commuter car except for the sultry and raining days due to without equipped the air-conditioning. It's the sole Saab 99 on the road in Taiwan.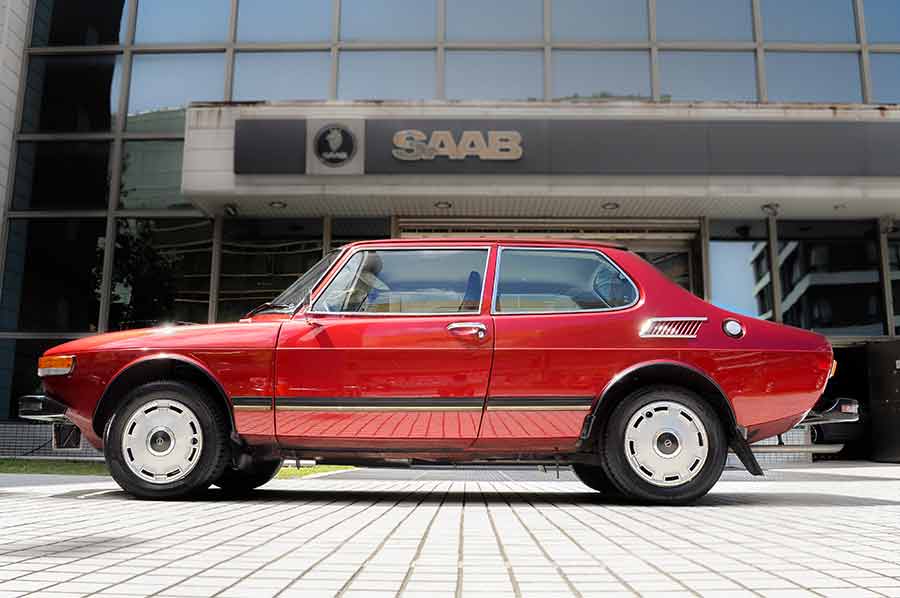 Specifications
Engine — Inline, SOHC 8-valve four-cylinder, cast-iron block and aluminum cylinder head
Displacement — 1,985cc
Bore x stroke — 90 x 78mm
Compression ratio — 9.25:1
Aspiration — Naturally aspirated
Fuel delivery — Bosch K-Jetronic mechanical continuous fuel injection
Horsepower — 101 PS @ 5,200 RPM
Torque — 161 Nm of torque @ 3,500 RPM
Transmission — Four-speed manual, equal-length driveshafts
Suspension, front/rear — Unequal-length wishbones, coil springs, tube shocks/beam axle, coil springs, tube shocks, Panhard rod
Brakes — Four-wheel disc
Weight — 1,202 Kg
Length — 4,534 mm
Width — 1,690 mm
Height — 1,435 mm
Wheelbase — 2,477 mm