Wheeler Dealers is back with an all new season — and a 1973 Saab 96. Mike Brewer and Ant Anstead restore this rusty, non-driving Saab to its former glory on the Velocity channel.
For some viewers this TV show is losing the charm, in their opinion "Wheeler dealers" died when Ed China left the show …. just like with Saab…
But, Mike Brewer – a well-known presenter of television motoring programs,  does not give up, he continues to record shows of a similar concept for 13 seasons: Mike finds and buys a classic car at a good price. He then hands it over to his mechanic (Ed China) for a loving restoration.
The mechanic shows how he repairs, upgrades and spruces up the car, with Mike lending a hand sourcing parts and working with outside specialty restorers. When the car is finished, Mike and his mechanic take a test drive that shows off the car in its best environment. Then, Mike sells the car to a new lucky owner
However, in this season of the famous TV series comes a classic Saab 96. A busted clutch, rusted metalwork and a lawnmower like engine… The Wheeler Dealers team take on this 1973 Saab 96 on new episode of Wheeler Dealers. The episode was broadcast late last month, and it was recorded during the summer.
The new episode of Wheeler Dealer which was broadcast on October 25th was filmed at this year's SAAB Owners' Convention in August. The Wheeler Dealer crew brought this yellow 96 they restored to see how it held up under the scrutiny of real SAABers. If you are like us and get excited to see ANY SAAB, even for a second on the screen, this will be an entire episode of SAAB.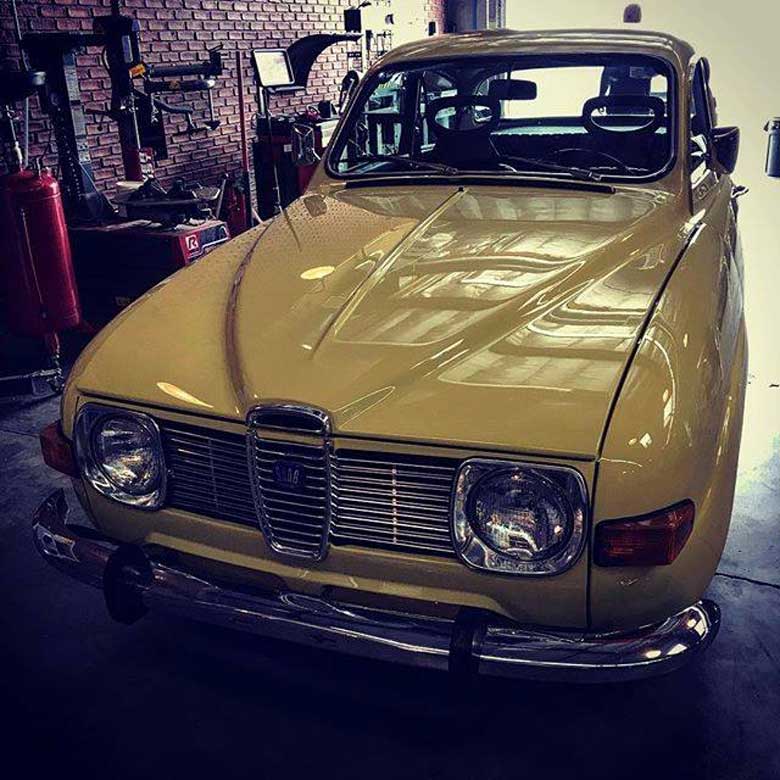 Watch Wheeler Dealers segment on their Saab 96 at SOC17 on Velocity or Amazon Video.