As we announced the auction of the last manufactured car in Trollhättan a few months ago, that day, the day of the auction, came. At today's auction just completed, the last Saab 9-3 was sold for 465,000 SEK or 48,300 United States Dollars.
This car was a basemodel which the designers of NEVS could look back to if the production of the Saab 9-3 ever would get in production again. A real life sized "blueprint". And, there are those who are worried that a Saab car Museum specimen of the 9-3 model has been sold, but one piece of information for them – this is not that car.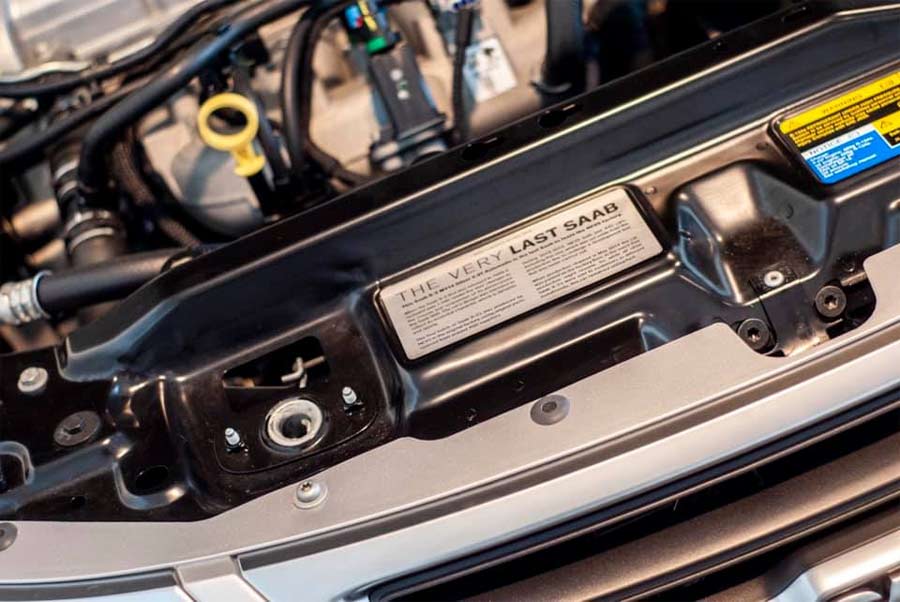 This is NOT a car that belongs to the Saab Car Museums collection. It is owned by NEVS. The Saab Car Museum is owned by the city of Trollhättan by 70% and Saab in Linköping by 30%. There is also no room for worry and panic, you can still see all the models of the Saab car in the Museum in Trollhättan.
This was the opportunity of a lifetime. Included in the price is an exclusive visit at NEVS and the Saab Museum in Sweden. A percentage of the proceeds will benefit research within sustainable mobility. The car sold for just over the projected price, but this price is also quite high. It remains to be seen how this last Saab will be used by its new owner, unless the new (first) owner remains anonymous.