Welcome to the Saab 9-5NG's Afterlife… Here's the first trailer for Christopher Nolan's "Tenet" – for the new Hollywood blockbuster (Nolan returns to his time-traveling, sci-fi roots), and in the first trailer we can see the beautiful silver Saab 9-5NG Aero. At the first sight, It looks good, doesn't spoil anything while giving vague hints at how Nolan gonna twist the spy movie genra (some kind of time manipulation gimick apparently). Excellent trailer as usual for a Nolan movie.
But, as many have noted, we Still waiting for a Nolan film that actually says something meaningful (Memento, Inception, Interstellar…). Kubrick definitely influenced him in the visual side of things, but Nolan fails to realize that Kubrick films go far beyond what is shown on the screen. As before, everything in this first trailer is confusing, but that's why all Saab enthusiasts are thrilled to see a Saab 9-5NG appear in one of the action scenes – and Unfortunately, they wreck it too.
Behind the Scene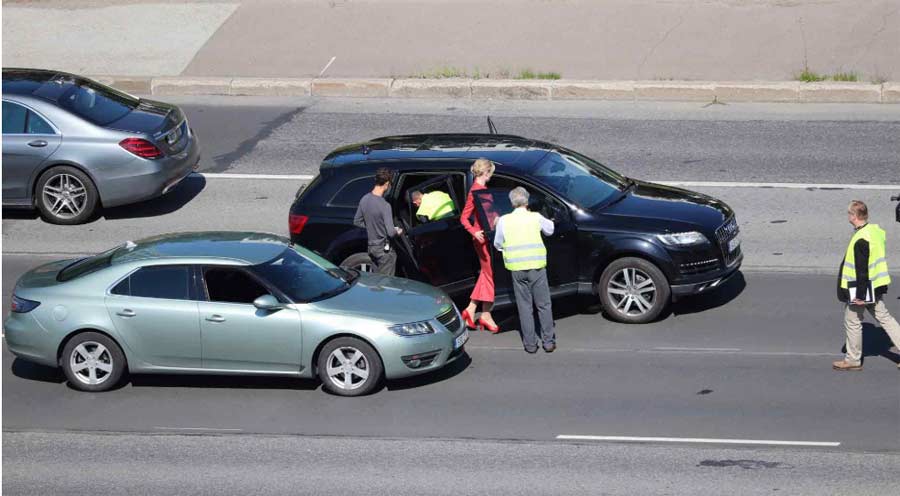 Many Saab enthusiasts have asked themselves: how this director picked this particular car. We don't know the answer, but we guess there's a story behind it because Nolan doesn't do anything by accident, and everything for a reason.
Thanks to Saab and movie enthusiasts, we learned that this car scene was filmed in Estonia, and that as many as 3 Saab 9-5 models were used (destroyed). Among the cars destroyed are: one "Saab 9-5 Aero" used for the frontal scene and two "Saab 9-5 Linear" models used to capture the rollover of the car.
And as expected from Saab in the event of a rollover – It's like a cat lands on it feet! And a full roll over. The roof, windscreen & window all stay together. Don't forget, "Tenet" – The 2020 action epic stars John David Washington, Robert Pattinson, and Elizabeth Debicki.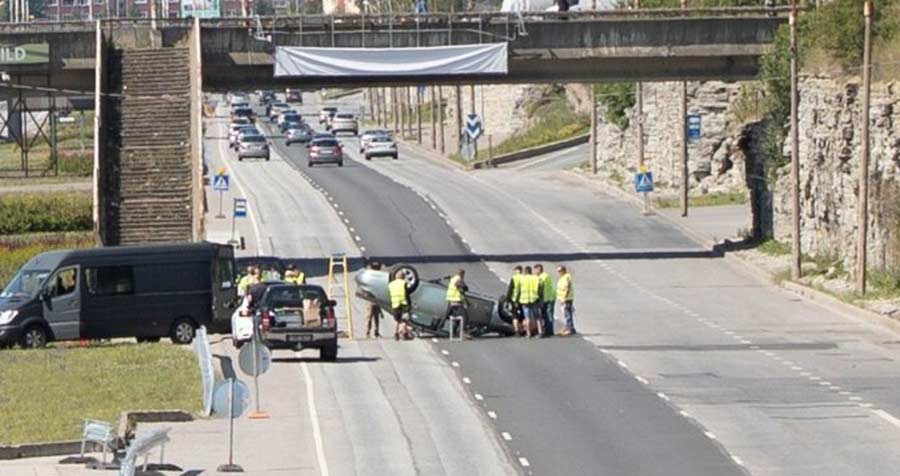 "Tenet" is one of the more expensive projects so far, with a budget of $ 250 million: "The movie starts out as spy-like, but crosses between different genres, hopefully in a new and interesting way. We've put together very complex productions with producer Emma, but it has certainly been the most challenging, especially in the international dimension. We filmed in seven countries, with a huge cast and in major locations. No question, this is our most ambitious movie, "Nolan said.