Mr. Allan Holmes and his team gathered around The SAAB Club of North America (SCNA), and his team are very proactive and constantly organize some events to help the Saab community in America survive and stay gathered around the Saab brand. He just sends us new information that we want to share with the entire Saab community, and the information relates to the introductory event – Track Day.
The SAAB Club of North America's annual SAAB Owners' Convention is scheduled for July 15th – July 18th in Albany, NY. The opening event for the convention will be the SAAB Track Day Event which will take place at the New York Safety Track in Harpersfield, NY on Thursday, July 15th from 8:30 AM – 5:00 PM.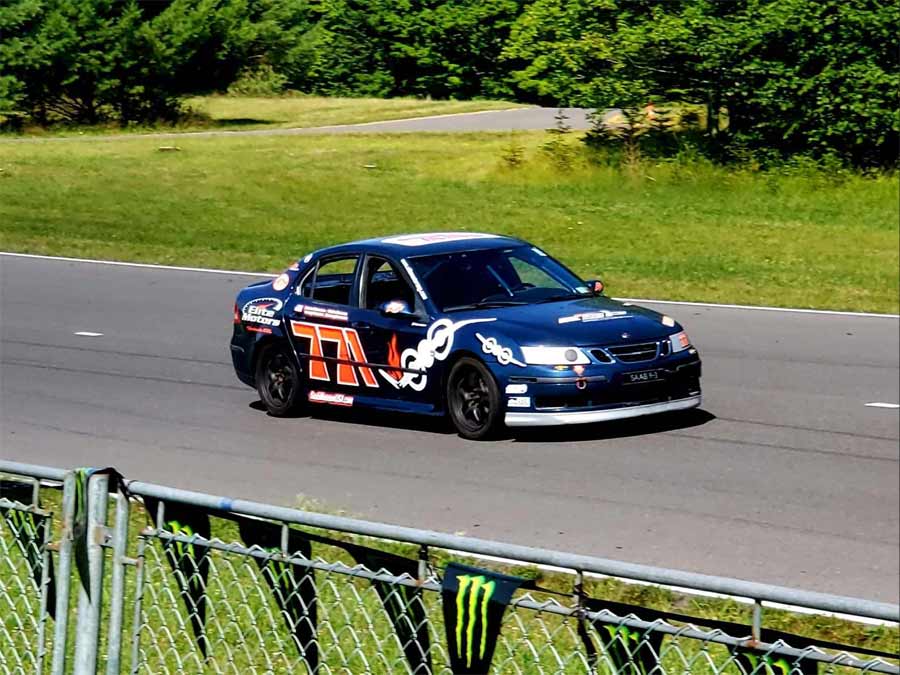 The driving event will take place on the New York Safety Track, which is full of technical sections on over its 2.2 mile, 18 turn layout, complete with tantalizing corners, 450′ of elevation changes and 7 heart-racing drops. Everyone present will have a great opportunity to check the performance of their Saab on a properly prepared race track. For the safety of all participants, there is also a Pace car – Saab 9-3 SS purpose-built race car at the New York Safety Track being put through its paces by Chris. All skill levels (novice/intermediate/advanced) are welcomed at SAAB Track Day Event 2021.
Here's more good news for everyone who attends the event – thanks to a professional photographer, all Saab drivers will have great photo and video memories. The SCNA has secured the professional services of Peter Levins Photography & Design to be onsite throughout the day taking still pictures, action videos and drone footage. All images and video clips of all attendees taken during our SAAB Track Day Event 2021 will be placed in an online file for viewing and purchase after the event.
Only a few slots are still available for this event, which will be an epic experience, so hurry up and get registered before the final couple of spots are taken.