The Saab Sonett III, the final iteration of the Saab Sonett series, is a classic Swedish sports car that continues to captivate automotive enthusiasts even after almost 50 years since its production ceased.
With its distinctive design, innovative engineering, and sporty driving experience, the Sonett III remains a sought-after collector's car that showcases Saab's commitment to blending safety, style, and performance. In this article, we'll delve deeper into the legacy of the Saab Sonett III, exploring its design, performance, and enduring appeal.
A Brief History of the Saab Sonett Series
The Saab Sonett series was born out of Saab's desire to create a sports car that embodied the brand's core values of safety and innovation. We'll provide an overview of the Sonett series, starting from its inception inthe late 1950s to the final production of the Sonett III in the mid-1970s. Each generation of the Sonett brought unique design elements and technological advancements, culminating in the Sonett III, which truly represented Saab's vision of a stylish and practical sports car.
Design and Features of the Saab Sonett III
The Saab Sonett III boasted a distinctively aerodynamic design that captured the spirit of sports cars from the late 1960s. We'll explore the exterior styling cues, including its sleek lines, low profile, and unique details that set it apart from other sports cars of its time. Inside the Sonett III, drivers and passengers were greeted with a well-appointed cabin featuring period-correct materials, comfortable seating, and a driver-focused layout. We'll also highlight any notable features and innovations that were incorporated into the Sonett III's design.
Performance and Powertrain
Despite its modest size, the Saab Sonett III delivered an impressive driving experience. We'll dive into the performance capabilities of the Sonett III, focusing on its V4 engine sourced from Ford. We'll discuss the engine specifications, power output, and the Sonett III's dynamic handling characteristics that made it a joy to drive. Additionally, we'll provide insights into the transmission options, suspension setup, and other performance-related aspects that contributed to the Sonett III's sporty nature.
Rarity and Collectibility
As production of the Saab Sonett series ended decades ago, these cars have become increasingly rare and sought after by collectors and automotive enthusiasts. We'll examine the reasons behind the Sonett III's enduring popularity and discuss its status as a collectible classic car.
Factors such as limited production numbers, historical significance, and unique design elements all contribute to the Sonett III's desirability in the collector car market. We'll also touch upon the value and appreciation potential of owning a well-preserved Saab Sonett III.
Owning and Maintaining a Saab Sonett III
For those considering purchasing a Saab Sonett III or already fortunate enough to own one, we'll provide practical information on the ownership experience. This section will cover topics such as finding and evaluating a Sonett III for sale, maintenance and servicing considerations, availability of spare parts, and connecting with the Saab enthusiast community. We'll also offer tips and advice for preserving the Sonett III's condition and ensuring its longevity as a cherished classic car.
In Short
The Saab Sonett III stands as a shining testament to Saab's dedication to engineering excellence and their pursuit of creating a Swedish sports car that would be both thrilling to drive and safe to enjoy. With its timeless design, engaging performance, and limited availability, the Sonett III continues to attract attention and appreciation from collectors and enthusiasts worldwide.
As a symbol of Saab's innovative approach to automotive design, the Sonett III holds a special place in automotive history and remains a coveted piece of Swedish automotive heritage.
Saab's Answer to the Corvette: The Shining Saab Sonett for Sale
In the late 1960s, Saab engineers in Trollhättan created their own version of the Chevrolet Corvette by harnessing the power of a halved V8 engine. With true engineering spirit, they conjured up a sports car that would captivate enthusiasts. Now, a gleaming Saab Sonett III with a V4 engine is up for auction.
This particular Sonett III was first registered in April 1970 and was imported from the United States to Sweden two years ago. The current owner has kept the car in Ystad and has driven it sporadically.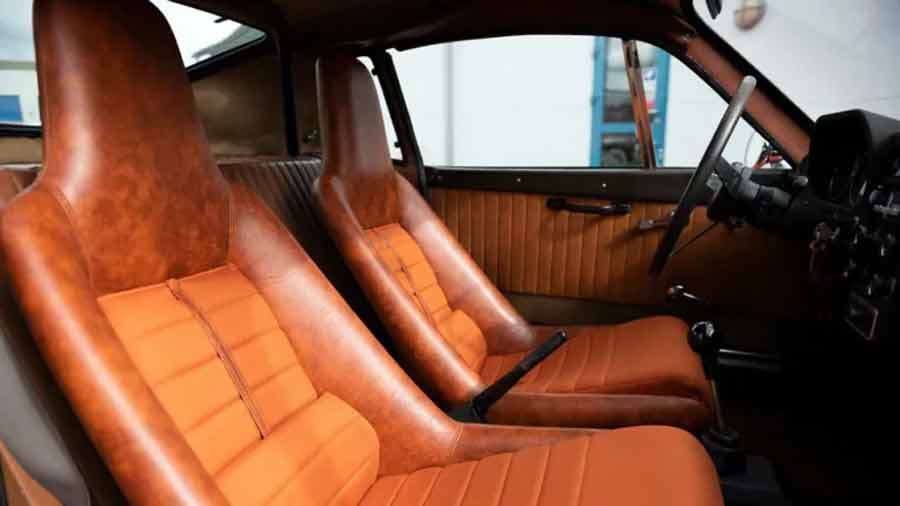 Painted in a vibrant red color, this Saab Sonett III is equipped with 1970s-style wheels and matching Vredestein tires. The interior features a dark beige color scheme with period-correct partial leather seats. Upon purchase, the buyer will receive the original 1970 instruction manual, a set of tools, and various service documents.
According to the advertisement, the body of this Sonett is generally in good condition, with minor marks around the body and signs of aging near the door handles. The condition of the paint is believed to have been partially altered, although the car has been treated with paint protection for enhanced durability.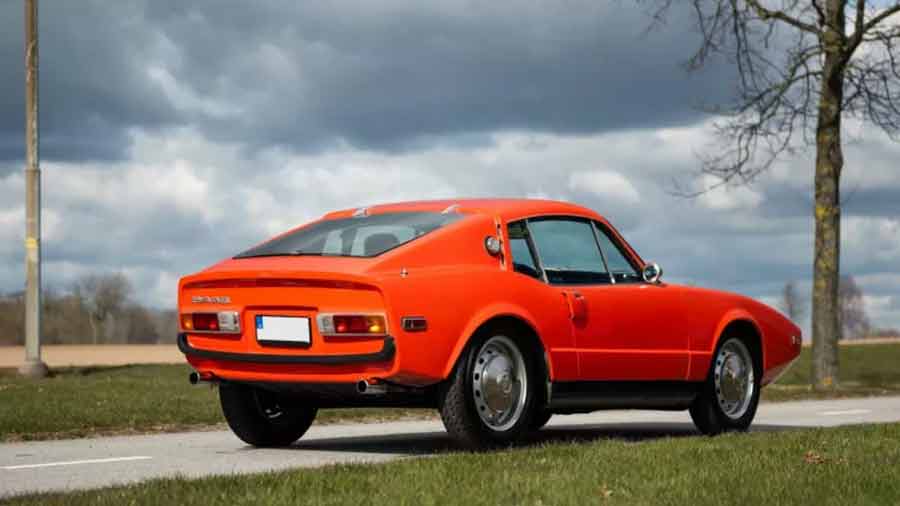 The seller notes, "The overall impression inside the car is very good, with some age-related wear on the steering wheel and headliner." This is quite impressive considering the car is over 50 years old. The seller is unaware of any mechanical or electrical issues with the vehicle.
Despite the Sonett production being discontinued almost 50 years ago, it remains a sought-after collectible car and a symbol of Saab's innovative approach to automotive design. This particular Sonett exemplifies a well-maintained and desirable classic collector's car that attracts attention wherever it goes.