Walter Kern's first Quantum, named the Quantum I/II, was built in 1959. Walter Kern was working at IBM at the time and used his spare time and computer resources to engineer a chassis. Walter Kern was a nuclear physicist trained at MIT.
During the 1950's he was an amateur sports car racer who had some success with a Fiat powered Siata and a Porsche, until the cars engines were blown. Walter realized that engine oil starvation on tight turns was responsible for many engine failures, so he was drawn to the Saab two cycle engines.
This began the Quantumseries cars built using a Saab 96 two-stroke engine and suspension parts. Full commercial production never occurred since the vehicles were apparently lacking in quality and Saab of Sweden was reluctant to provide aid.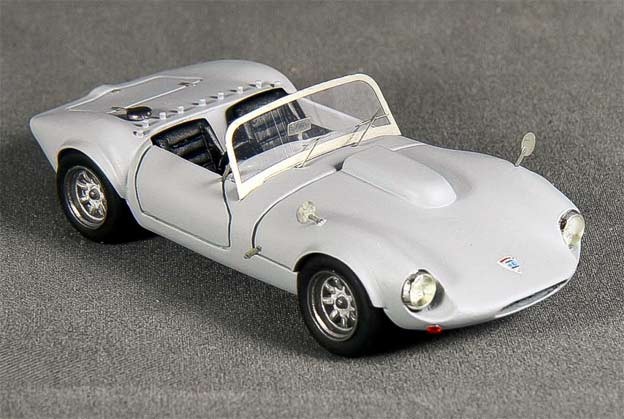 SAAB Quantum V
The SAAB Quantum V (Ginetta body) was the last model designed by Walter Kern of Quantum Motor Cars in the United States 1965 and only one was produced. The Quantum V was manufactured using a modified Ginetta fiberglass body This model is privately owned and is located in Connecticut, United States.