The SAAB Owners Club of GB invites all interested parties to join them for the Annual General Meeting of the Saab Owners Club of Great Britain Limited on Saturday 21 October 2017 at 1200 in the Argosy Suite at the Midland Air Museum, Coventry Airport, Baginton CV3 4FR
Come and spend the day both visiting the Midland Air Museum and AVRO Shackleton WR963 "Ermintrude". Get up close and personal to 4 mighty Rolls Royce V12 Griffons during an engine run (subject to serviceability).
Aircraft open and available for internal viewing. A photographer will be on site for group photo of all cars with WR963
Gates open 10am – 4pm – shop on site. Follow signs for Classic Airforce, then follow SOC or DC6 Diner signs on Atlantic Avenue CV8 3AZ All proceeds go towards the maintenance of AVRO Shackleton WR963. On this occasion, the club thanks to the Shackleton Aviation Group.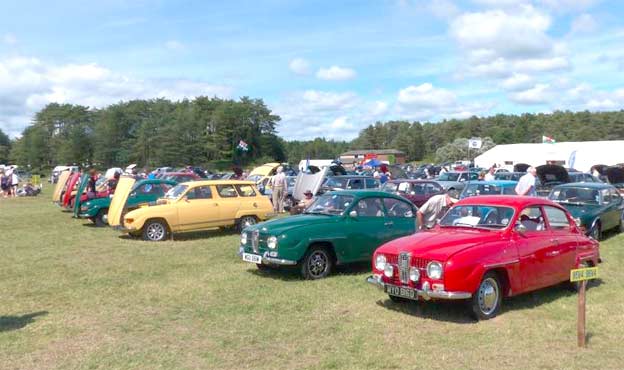 This early group of enthusiasts (The SAAB Owners Club of Great Britain) grew in number and it was on 17th May 1963, at the Cheshire Cheese Wine Cellar in London's Fleet Street, that the SAAB Owners Club was officially formed, with an initial membership of 60.
Since then the Club has grown to around 2000 members (!), and is the largest and most comprehensive UK club for all SAAB enthusiasts. Many of the early members are still in the club today.