Here's another interesting story about the concept cars based on the Saab models. And the main character in this Saab story is Aldo Garnero. Aldo Garnero is little known to the general public even though he was one the lead designers behind the legendary Lancia Beta HPE under Piero Castagnero.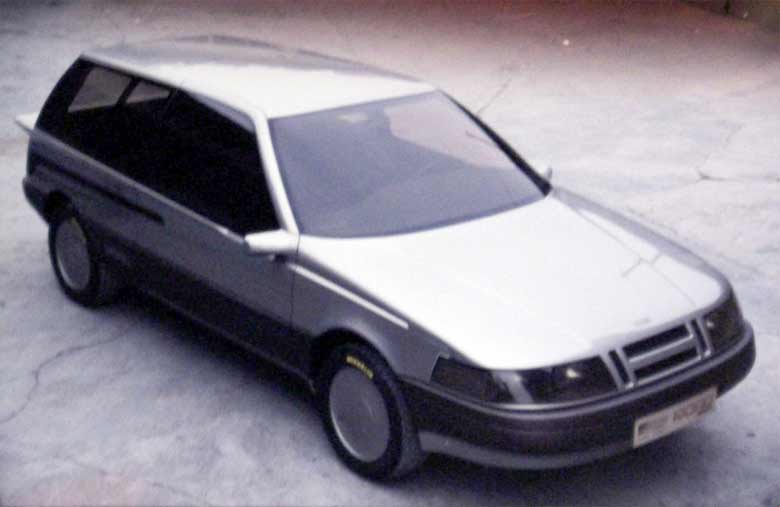 He was hired by Pininfarina in 1966 and, three years later, joined Bertone alongside Gandini. In 1971, he settled at the Centro Stile Lancia and was there until 1980, when he joined Open Design, Aldo Sessano's studio where Paul Breuer was already working. The important thing here is that in 1986 he founded his own company, Euro Design Engineering, with Joël Brétécher, the Frenchman he met at Pininfarina.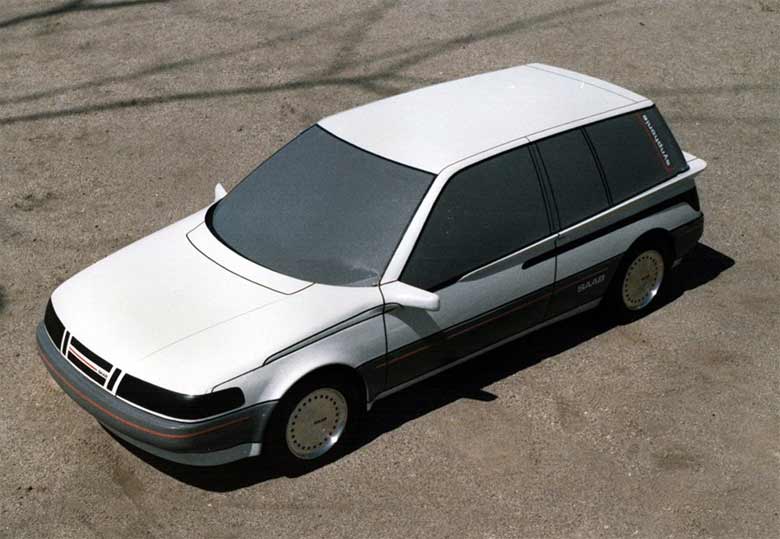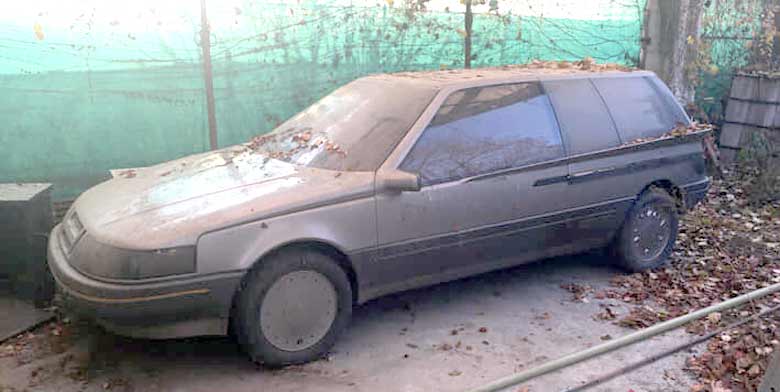 To promote their new studio, that same year they presented a concept – or rather a demonstrator – at the Paris Motor Show that was able to highlight their expertise. The Fjord Concept (Fjord 9001) was a small 2 + 1 shooting brake also presented in coupe form and based on the Saab 9000. And to prove that the project could exist, the epowood mock-up presented on their stand had fully-functioning mechanical parts.
Euro Design Engineering headed by Joël Brétécher and Aldo Garnero presented a 2+1 sports station wagon on a Saab 9000 frame (the sketch of the epowood model displayed with working mechanicals).
In fact, this study is interesting for more than one reason. On positioning, it offered Saab the chance to downsize without losing its dynamism or part of its DNA. But above all, it could have been viewed as a Volvo 480-killer. (The latter having been unveiled just 6 months earlier at the Geneva Motor Show) It was an ingenious plan for the nascent studio to make a name for itself.
Alas Saab didn't take up the idea at that time, a fact that wasn't really surprising given their financial difficulties… But the idea of a compact Saab model in the 80s would have been very attractive. Here's another one of their work, dashboard for Saab:
Sources: Aldo Garnero, Paul Breuer, Auto&Design, Car Design Archives
Source by OIivier Guin / Car Design Archives