A new year has arrived, and with it a new age for our Saab cars – they are a year older. And right at the beginning of the year we have a nice Saab story that we heard from a TR Autos, a British auto trader specializing in Saab cars. They ended 2019 with a sad goodbye to their Saab 99 turbo project in December as it went off to its new owner.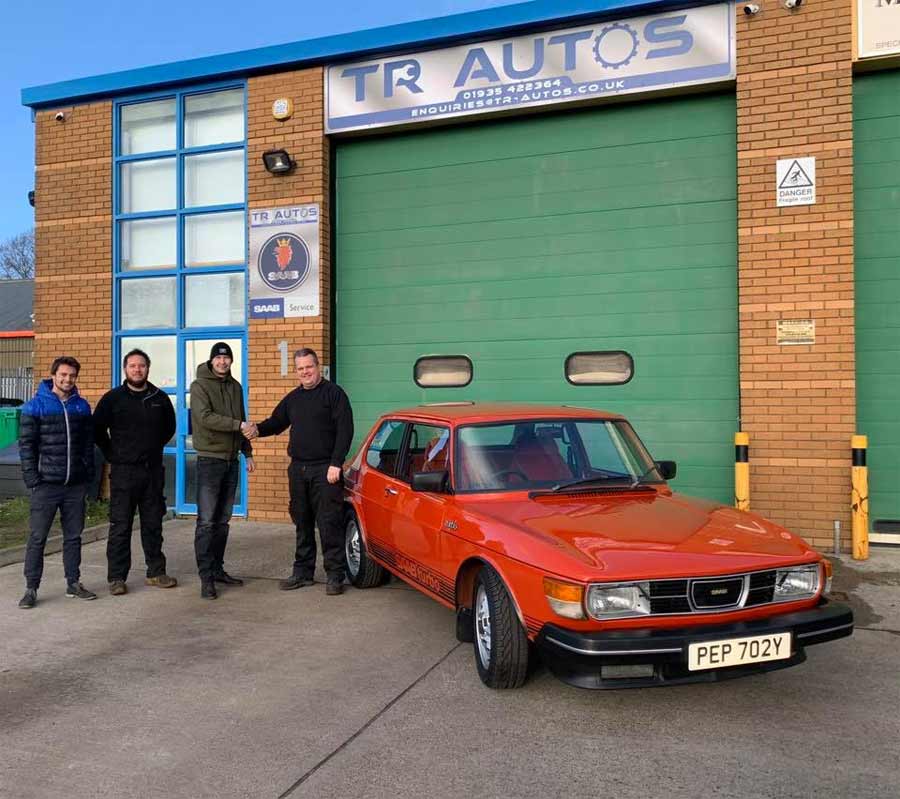 Most know the story of the 99 turbo they saved in September 2018 from its sorry state next to a Ryhne on the Somerset Levels, which was bought back to life over many months and then put on display by the Saab Owners Club GB at the NEC Restoration Show in March 2019, with its new paint job courtesy of Dan & Jake at Martock Panelcraft. TR Autos used the car over the summer for various events and shows where it attracted a lot of attention.
In September 2019 they had a visit from a group of SAAB enthusiasts from Europe who came to buy some parts from them and they were very interested in the 99 turbo when they saw it. After several messages Zybnek and David returned to collect the car and drove it back 1200 miles to its new home in the Czech Republic!
the whole team in the TR Autos will miss the 99T and they are really pleased it has gone to a good home with the other cars in Zybnek's collection, hopefully we will see it again one day. They would like to take this opportunity to thank everyone who was involved in resurrecting the 99. On to the next TR Autos Saab project in 2020.