Even though it is the old age, 2000 Saab 9-5 2.0EP, and high mileage, 460,000 km, that is considered valueless for most of the people. But it is invaluable for the owner of this car, Mr. Gavin Jiang as well as keep in very good condition.
New interesting Saab story from Taiwan forward to us again mr. Salo Yang, he passed on to us Mr Gavin 's story. The following article is written by the owner, Mr. Gavin Jiang.
The memory of Saab will bring you home.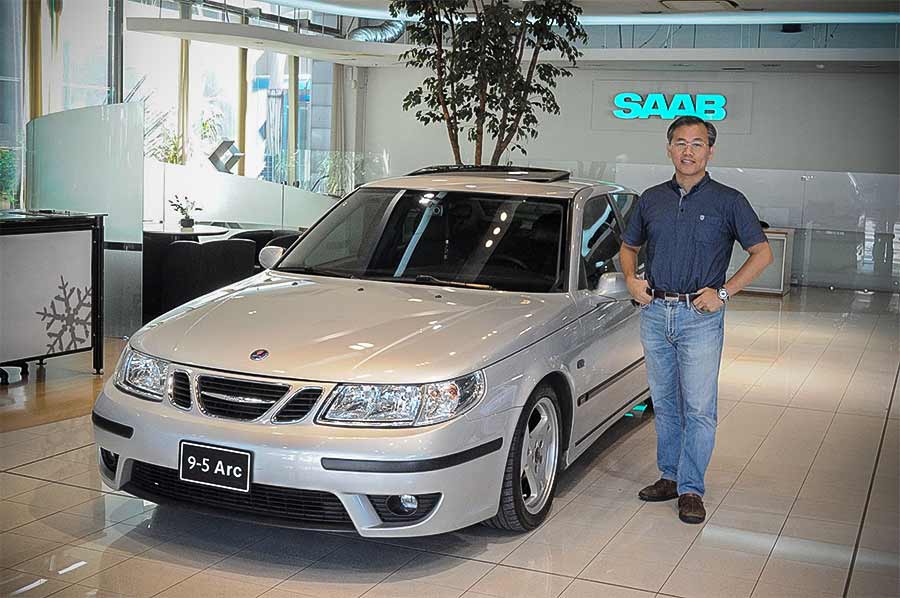 With Saab 9-5 Arc coming to the 20th year, this is the first Saab I have, and the first car I bought in my life. Five years ago, I bought another Saab 9-3 Arc for my wife. Saab 9-5 Arc accompanied me through many wonderful memories of my life.
When I first bought a car, I carried my girlfriend (now my wife), and I am proud of the beautiful scenery of Taiwan, whether it is the high mountains of Hehuan Mountain or the sparkling Sun Moon Lake, or the sunset of the Si-Zih-Wan Bay in Kaohsiung, and even the southern and blue coast of Kenting of the country, have the joy to share with Saab.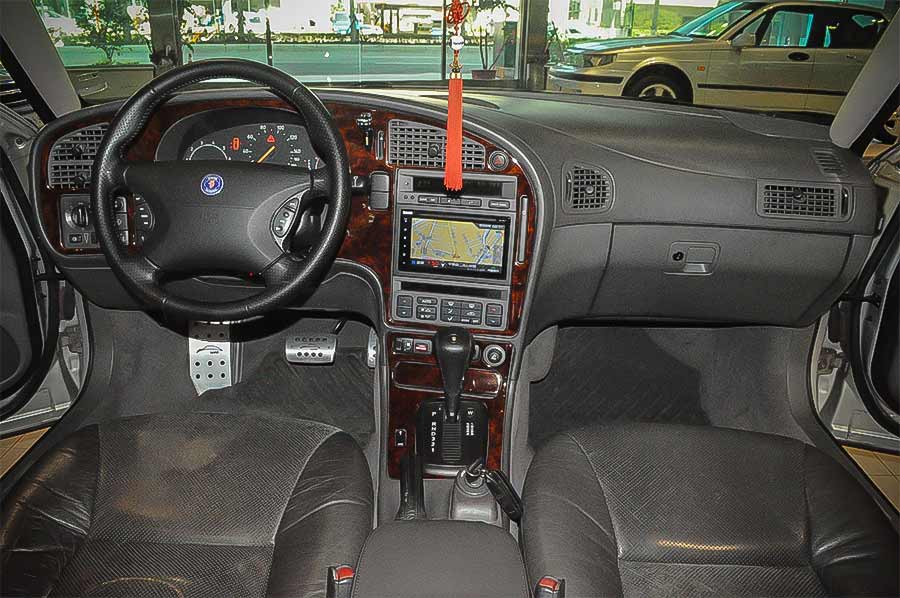 The wedding of life is made by Saab as the patron saint of both of us. At the end of 2005, Vice president Salo and service director Benson planted five Saab cars for me, including Convertible, two Saab 9-3 Arc, Saab 9-5 and 9-5 Wagon, plus my own 9-5 Arc, a total of six wedding teams, like Saab's annual collection of cars. All the way through the downtown of Taipei, including the Chiang Kai-shek Memorial Hall and the Jingfumen Gate (Wall-East Gate) in front of the Presidential Palace, the forest greenway of Zhongshan North Road, greet the beautiful woman with the beautiful car.
What Saab brings to me is not only the feeling of happiness and pleasures, but also the feeling of intimacy and safety. In the case that the typhoon had already landed in East Taiwan, I drove back to Taipei from Kenting, South Taiwan with Saab. On the way through the outer edge of the storm circle, even though the wind and rain were heavy, Saab still steadily ran back against the highway smoothly. In Saab, You are safety, giving me complete trust and security.
Here, only the lyrics of John Denver's song "Perhaps Love", thanks to Saab for bring me wonderful experiences and memories with my family, and the friendship with Saab will last forever.