Nice guy loves his Saab's but can't drive anymore unfortunately. He really didn't want to see it go. This is Very rareSaab 9000 CD Carlsson.
Saab 9000 CD Carlsson/Airflow – Super rare model in 1990-1991, No reference available how many cars have been made?
1990 – 195hp (MT) – 0 – 60mph 7.5 seconds, maximum speed 140mph
1991 – 220hp (MT)
Special offer in Sweden, UK, Spain …etd, First one and last one generation Body kit for 9000 CD, little bit different with CC Carlsson/Airflow(1991), seems front bumper more railings look, and rear bumper longer than. According to many Saab enthusiasts this is The most beautiful Saab in the world.
Under the Stylish exterior there are technical advancements which make the Saab 9000 CD Carlsson a high speed performer on a level you hardly expect from a large, classical saloon. The leather gear knob, aiter, unique upholstery of suede and leather and sportss steering wheel, anti-lock braking system (ABS +3), front an rear Airflow spoilers are a few of the many features listed as standard equipment. Nothing has been spared in terms of luxury or technology for the Saab CD Carlsson.
CD Carlsson was available in several colors – available in threedistincive coluors: Black, Talladega Red, and White.
Owned by a Saab enthusiast for the last 16 years , this car has been his absolute pride and joy, ill health means he is no longer able to enjoy.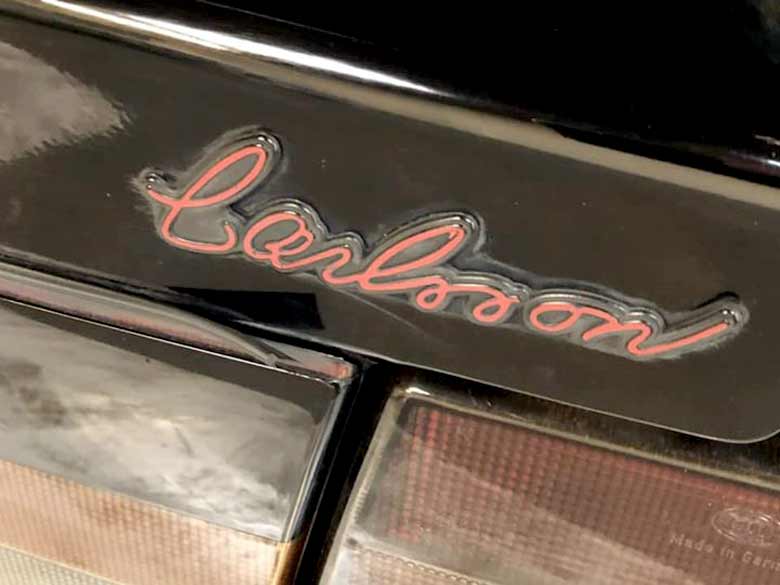 Sellers from Stockton-on-Tees (England) are offering for sale as a running project. Car drives very well but requires work for MOT – 4 new tyres and some welding to both sills Overall a presentable car but there is rusting to some of the panels.
Send to Anthony Sellick  for full details about this beautiful Saab 9000. The seller for this car is asking for £ 3,450. Hopefully sell it to an enthusiast who will restore it and btw that's a very good price.