About a year ago there was an unpleasant incident – Dad in North Carolina rescues daughter from Saab 9-3 SE Convertible as it is repeatedly rammed by road rage driver. Father Christopher Jost in Raleigh pulls screaming daughter from Saab after enraged driver slams into their car. 'He hit us again! Oh, my God,' he tells 911 dispatcher.
The road rage driver, identified as Remy Blaisdell Gagon, 25, followed Jost into the parking of a Whole Foods in Raleigh, N.C., and continued slamming into Jost's Saab convertible. "I've got a guy that's following me, and he's rear-ended me and now he's following me again," Jost tells a 911 operator as his daughter screams in the background.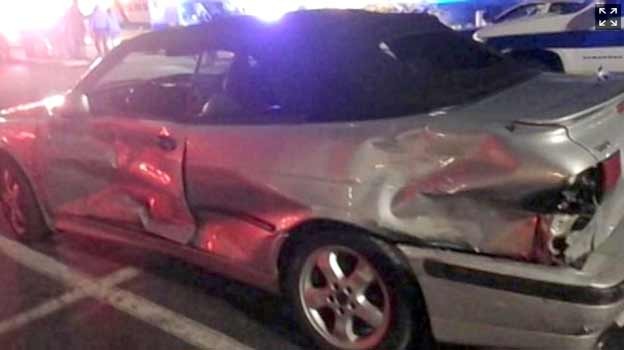 The father tells the dispatcher that he has pulled into the gourmet grocery store's lot and is circling, but the other driver was still bashing into the car. Jost dragged his daughter from their sedan and ran with her into the Whole Foods. The driver followed them on foot and chased them around the store until police arrived, the station said.
Gagon faces two counts of assault with a deadly weapon, two counts of assault and one charge of careless driving for this night car attack.
What would you have done in this case?