This is snother Wonderful Saab story of regeneration from Taiwan. at the center of the story is one Saab 9-5 Arc from 20013 with 141,840 km on the clock, and of course the owner of this car is Mr. Chen, which we have already written about. And like many times so far, this Saab story would not have been globally available if it had not been for Mr. Salo Yang.
This is the story that Mr. Yang told us… He conveys the words of a great Saab car fan, The owner Mr. Chen says: the story begins in the fall of 1996, I take a stroll with my one-year-old daughter, she suddenly pointing the red convertible inside the showroom with her finger and ask me to take him in.
Since then, I was married Saab, from 900 SE to 9-5 Arc, just want to offer more safety for my family. I don't mind the surplus-value of the market. I will continue creating its worth in my heart and keep driving it…
The car was in average condition but was restored to factory condition after detailed reconstruction. The condition of the car is supreme, which you can see in the pictures, and here is a rough list of works: Whole car body painting, Interior carpets washing, new 04 9-5 AERO Front and Rear Bumper fitted, 04 9-5 AERO Exhaust pipe fitted, Hirsch 210 HP software upgrade, Brand new headlamps OSRAM LED Daylight & Foglight fitted, DynaQuest DMV-712 Multimedia Unit Upgraded and new Saab 17″ alloy wheels fitted.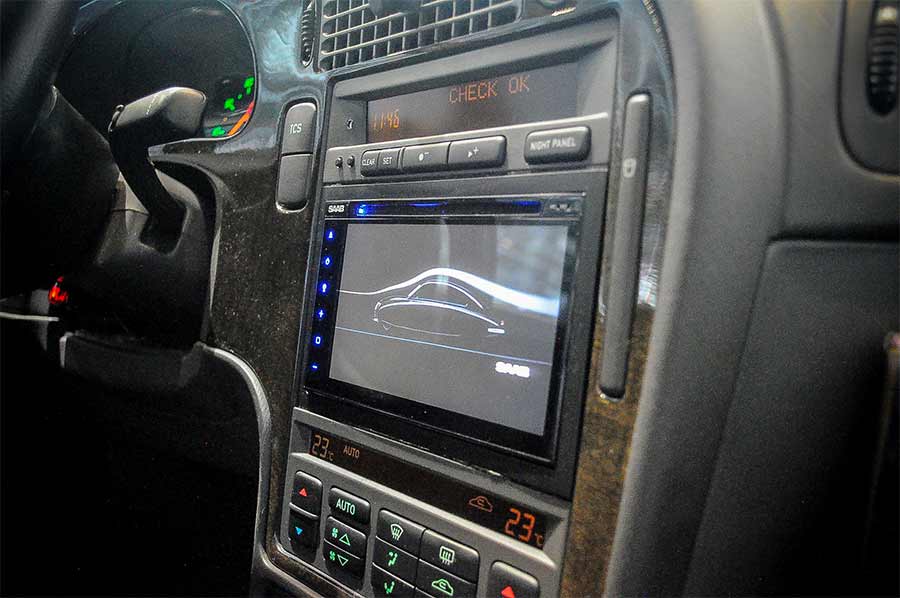 This is going to be an exciting project that will hopefully illustrate our dedication to saving these marvellous examples of excellent engineering and returning them to the road where they belong.