After several months of development and improvement, The all new eSID for Saab 9-3 2003-2006 is almost ready to ship to the Saab customers.
After a first eSID and eSID II (extended Saab Information Display), the new eSID 03-06 with HPD (High Position Display)  is the latest product in the eSID family, enhancing the Saab driving experience on Saab 9-3 MY03-06 by collecting internal hidden car data and present it to the driver on the built-in SID (Saab Information Display) located near the windscreen.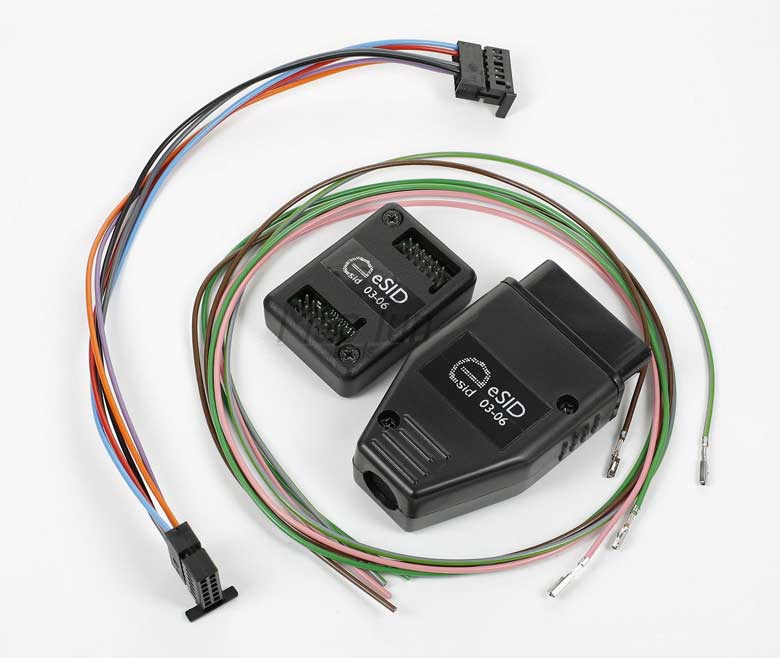 Engineer, author of this interesting gadget has completed testing and is now eSID for Saab 9-3 2003-2006 is ready for delivery via Maptun Store.  The price of this add-on is €220 or $255, and gadget allows customers to inspect over 20 engine  and car computer parameters.

It is perfectly integrated with the vehicle and is controlled using the normal INFO-wheel and SID switches. The standard display, SID (Saab Information Display) is controlled by the Infotainment System (more specifically the Infotainment Control Module (ICM) and the SID control panel (SIDC).
The eSID 03-06 consists of two components: eSID-HPD that mainly controls the display and eSID-GW
that is a data collection and pre-processing unit.
It is installed inside the instrument panel without any visual cables on the outside, see the Installation Guide for more details. Also interesting, eSID2 also works on Cadillac BLS (2006-2009).
There are some limitations when using this eSID. When eSID goes active it disables the bus
communication from ICM to the SID, thus making ICM believe that SID is not responding/dead and all
the limitations are due to how the Saab infotainment system is designed.