New Cars Center in Doha (Qatar) was established in 1998, and and it was a car dealership (Leasing of Vehicle) that sold and serviced new vehicles of different brands, including Saab cars.
Unfortunately, nearly seven years ago this company declared bankruptcy. The show room near Ramada is closed, the company has filed bankruptcy and it dose not manufacture cars any more, the last SAAB model is 2011.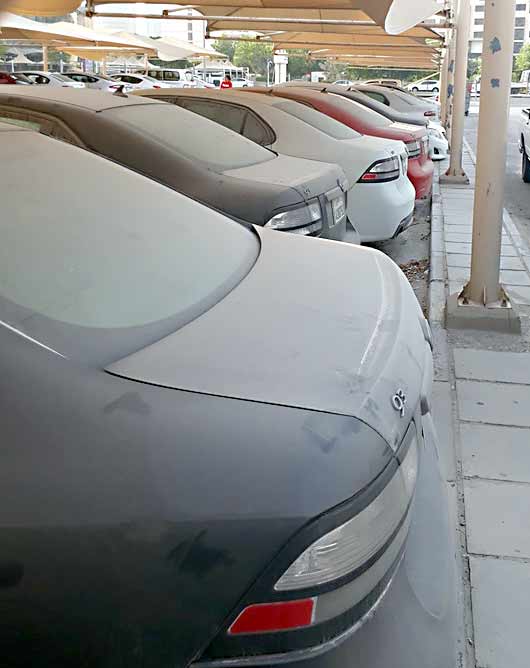 Saab treasure in a corner of Doha city
Yet, interestingly, after closing, all the cars in their parking lot are still there, intact, covered with dust and sand. thanks to John Walsh of the British Saab Club and his photographs, we can see that there are still a number of beautiful Saab cars in the parking lot of this car dealership in Doha.
While out for a walk in Doha he came across a a closed down garage called New car Center (interesting, web site still is online) which had a huge Jaguar mascot on the roof. Wandered about the car park and found dozens, and he mean dozens of abandoned Saab's. Mostly Saab 9-3's.
The dream of every Saab car lover
There was also one sad looking Mercedes 450 SLC In the yard which had obviously not been looked at for years. Inside was a collection of Merc ML's, all covered in dust and grime. What a sad end to some cracking cars. Enough to make any SAAB owner weep.
SAAB committed to keep producing spare parts to all of its cars, so in Qatar there is no showroom, but there is a service center located in industrial area.