The 30th anniversary of the Saab Convertible is coming up!
Can you believe next month is the 30 year anniversary of the Saab convertible? Thankfully, the Rocky Mountain Saab club is having a rally to celebrate.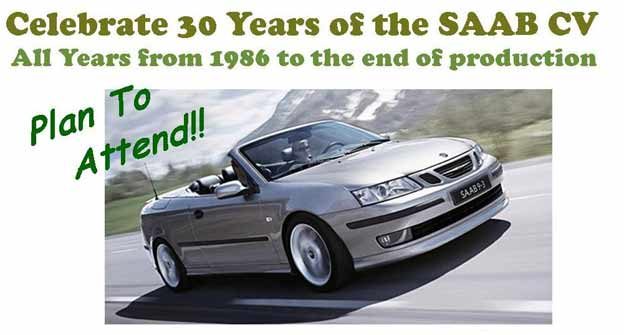 The Rocky Mountain Saab Club is for Saab owners in and around the Denver, Boulder, and Front Range Areas of Colorado, USA.
To remind you, SAAB became the first car maker to offer an affordable premium convertible when it launched the drop-top 900 in 1986, and in the next 25 years over 250,000 fabric-roofed Saab 9-3 and 900 Convertibles were sold. Many 9-3s are still around, and with prices from £2,500, they offer affordable open-air motoring for four.
Saab introduced the MkII 9-3 Convertible in June 2003, with 1.8 or 2.0-litre petrol engines and a choice of manual or automatic gearboxes. The bigger engine came in 175bhp or 210bhp forms – the latter in flagship Aero guise only.
A 250bhp 2.8 V6 petrol engine bolstered the Saab 9-3 Convertible range in July 2005, and six months later, the 1.9 TiD diesel arrived. This combined a 124mph top speed with 45mpg economy. And from November 2008, the 1.9 TTiD was better still.
A facelift in September 2007 freshened the Saab 9-3's styling, and another in February 2011 brought updated looks, lower emissions and more power.
For more information, visit http://www.rockymtnsaabclub.com/rally.html. You and your SAAB convertible are invited to come join the fun. Come be a part or this historic, 30 year anniversary celebration of the SAAB convertible!