Our Saab friend form Thailand is a huge Saab fan and a great connoisseur of these beautiful cars. Also, he is memeber of Saab Performance Club Thailand.
He usually non-stop tuning upgrade his Saab 9000 Aero, every single day… At one point, he decided to make a turn – he decided to make a complete rebuild of his beloved Saab9000 Aero.
After that decision, he created a plan of restoration and you can see from those photos what he done – that is such a amazing insane project. Interesting thing, he has almost all this restoration process recorded in the video.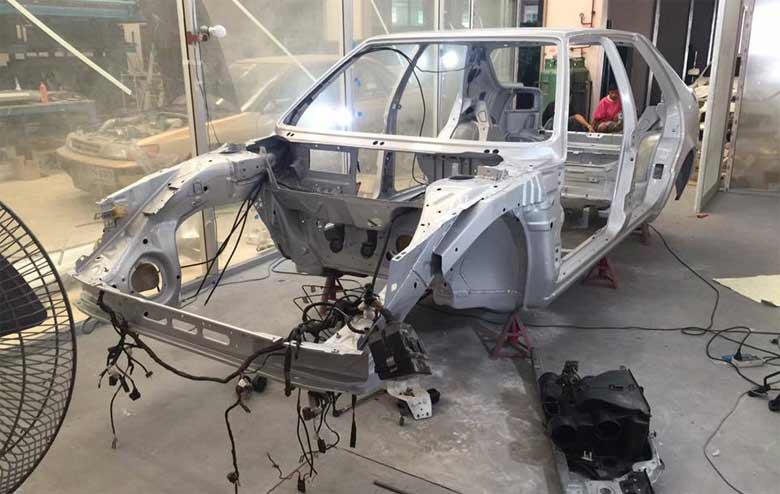 The next 3 video episodes you can see the great deal done in cooperation with the Abbtun Tacing Thailand Team:
Part 1:

Part 2:

Part 3:

The good thing is that this venture may be an inspiration for some other Saab car lovers, that they themselves plan and perform similar efforts to restore their favorite (Saab) vehicles.