This ex-abandoned 1950 Saab 92A was recently shown at the X-treme Car show 2015 at Lahti in Finland, and it is interesting because it embodies the Gas Turbine from the tank, or more precisely – from Swedish the self-propelled artillery vehicle Bandkanon 1 that weights 52 tons.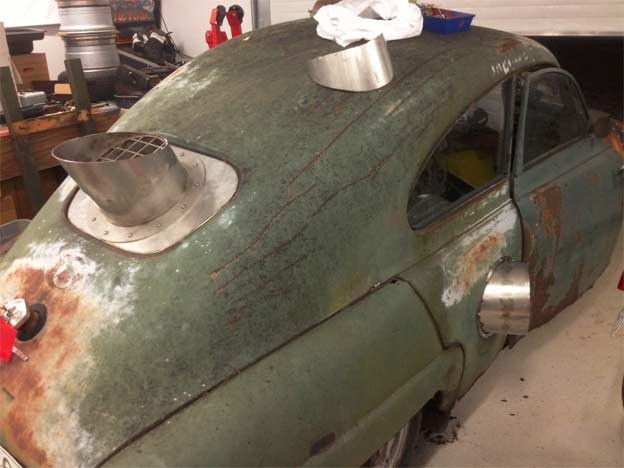 For now, there is not much information about this Saab vehicle,  but we know some details about the power of the tank engine –  the max horsepower is 330hp and the engine revs to 38,500rpm and it consumes 112L of diesel in one hour.
Max torque is at 4200rpm.
Let's hope that soon we will get more information about this extremely interesting vehicle: