This 2006 Saab 9-3 Aero has driven 169.000 miles, runs and drives perfect. According to the seller, Aero runs and drives great and is very fast. The car has a manual 6-speed transmission which is rare on the US market, and is offered in a beautiful chili red exterior color.
As we have already mentioned, the car is fast, thanks to tuning upgrades: Vtuner stage 0, H&R springs, muffler delete + magnaflow resonator, D088 intake, BPS short shifter, SPEC stage 3 clutch, boost gauge mounted in left vent, sport edition p3 18×8 wrapped in sumitomo HTR Z III with 15mm front, 20mm rear bloxspot forged aluminum spacers. Comes with stock wheels in Michelin X Ice Xi3 snow tires.
The Car Has a few scratches, has small clearcoat peel (2×1″) on roof, and has "3B?" keyed into trunklid, and scrape on right side of rear bumper cover (also repainted spot on left). Comes with extra parts such as linear front lip for winter, aero steering wheel (owner put leather 2.0T wheel in car), and much more.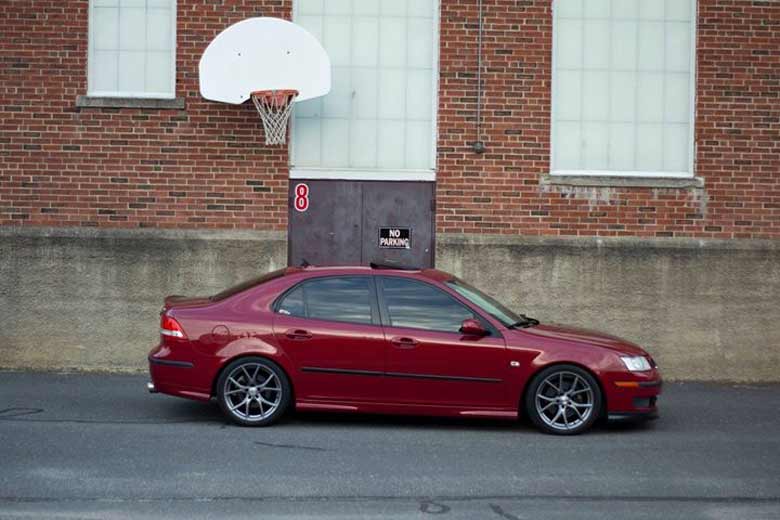 Sure, this is a very preserved used Saab, so if you're close to Connecticut (Torrington, CT) in America you can look it up and buy for $ 5,000 (Seller is Jon Stevens).