Today we feature one special stanced Saab 900NG Talladega from Minsk, capital of Belarus.
The proud owner of this car is Dimas Kunitskas,  and he is in this car invested a lot of money, effort and love. The car was Imported from Germany in 2002, when he did not really know anything about Saab. In fact, the real intention was to buy Audi, but the choice fell on the Saab 900. The car was really good condition and no major damage so far …
Saab 900 Talladega is varinat of 900NG from 1997 and 1998 only, after a record-breaking endurance test in 1996, on the Talladega Superspeedway.
The Talladega package differed depending on what country you're in. In the US, the Talladegas were only SE turbos and had the lip spoiler, painted rear spoiler, painted mirrors, two-tone leather interior, chrome interior door handles, two-tone leather interior, and 16″ Super Aero wheels. Every other country had 16″ BBS wheels, and some countries offered a base model Talladega S that didn't have the leather interior.
In addition to the original Talladega  package, the owner of this car has enriched a number of changes and improvements.
Everything started with a set of TA-Technix coilovers designed for Opel Vectra A, which obviously aren't too reliable, so springs were instantly replaced by shorter and stiffer ones, Dima said in the article for the magazine Madetoscrape. That wasn't enough, so Dima with a help of his friend Maksim fabricated a fully custom suspension.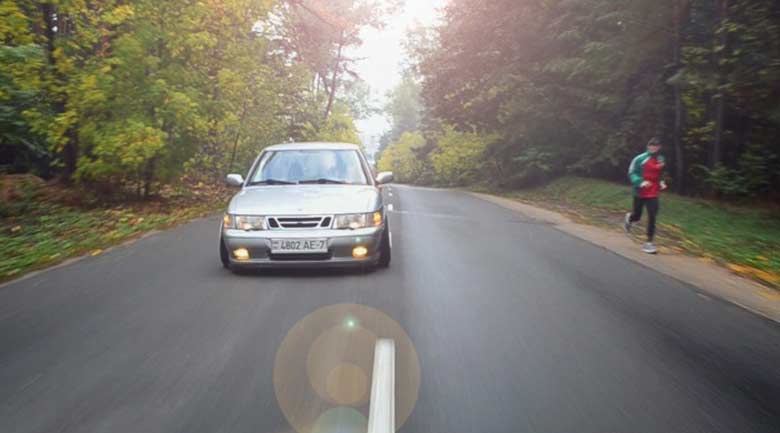 The whole history of the works on this car you can follow on a special dedicate web page. outside, but at first glance you can see that the car is further lowered and the car has a beautiful Talladega-like 17×8 OZ Cygnus splits, which slightly remind stock Saab wheels.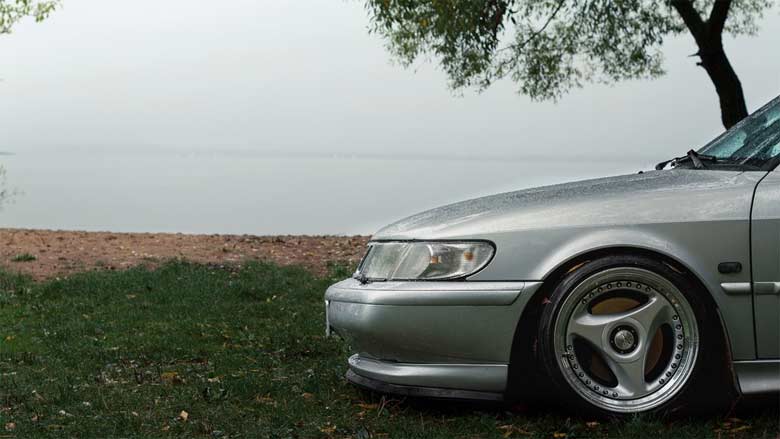 We must also commend and recommend work amazing photographer Denis Samsonov who managed to make a fantastic series saab pictures in pretty bad weather.