This is first Spy Shots showing the all-new Chinese SUV Beijing Auto BJ40L, the four-door version of the model BJ40. The BJ40L debuted on the Shanghai Auto Show in April and will be launched on the Chinese car market in October.
The BJ40 will be available with two four-cylinder petrol engines: the good old 2.4 with 143hp and 217nm, and a 'new' Saab-developed 2.0 turbo with 204hp and 280nm.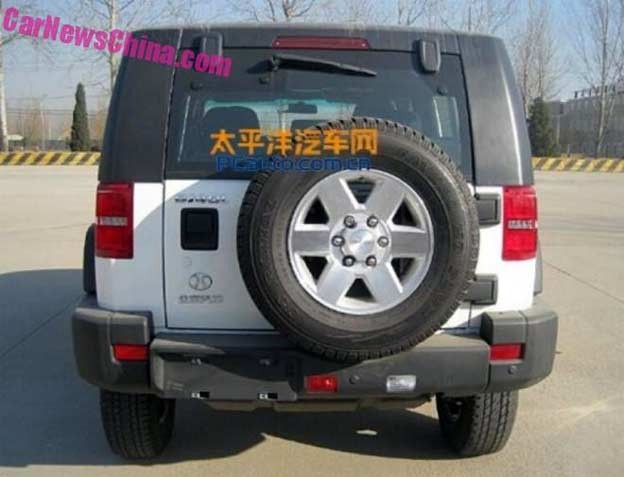 Beijing Auto Industrial Corporation (BAIC), the owner of the Beijng Auto brand, bought the rights to the Saab 2.0 turbo and Saab 2.3 turbo from GM in 2009, along with the rights to the platforms of the Saab 9-3 and first generation Saab 9-5. The 2.0 turbo will also become available in the regular BJ40, and Beijing Auto is finalizing work on a super sporty version (pictured) of the BJ40 which will sport said Saab 2.3 turbo with 250hp.
source: CarNewsChina