Saab limousines are not uncommon, there are various versions,  but the British company Coleman-Milne specialized in converting Saab 9-5 (course and other models) models in classical extended limousine, and of course in HEARSE.
in fact, on Ebay appeared two special Saab vehicles. Here they have for sale two superb examples of Saab funeral livery by renowned craftsman and coach builder Coleman Milne. Both face lifted to 2006-2009 spec.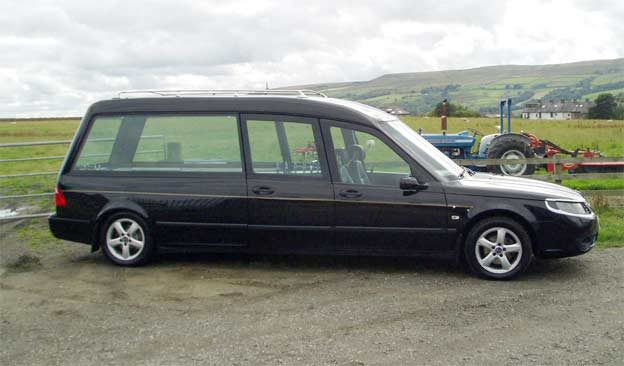 This face lifted fleet of 2003 Saab 9-5 5 door hearse and Saab 9-5 6 door limousine are presented in solid black with gold coachlines. The interior cabins are finished in sumptuous warm charcoal leather and upgraded polished walnut dashboards and matching walnut and leather steering wheels, a great investment for either anyone starting out within the funeral industry or just upgrading their current fleet.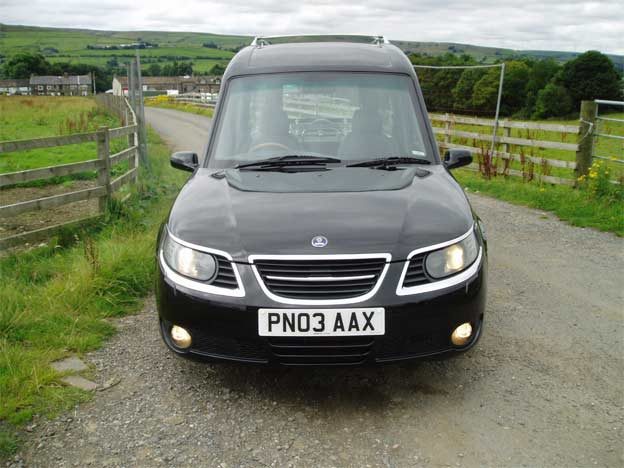 Also, This is a Classified Ad listing. There is no bidding on this item on Ebay, so contact the seller for more information. Orice specifically for this model is £ 31,500.00.