You may already have seen this car on Youtube, you may have already seen this car on Youtube, it is a very interesting car – real Drift Swedish "hybrid" (see also Saab 9-5 drifter).
When you look at it, you see the famous Saab 9-3 SportCombi, but It's got a Volvo inline 5-cylinder engine B524t5, BMW gearbox, Garrett GTX turbocharger, a stripped interior with custom welding, custom drive-train, Porsche brakes front and Volvo rear,…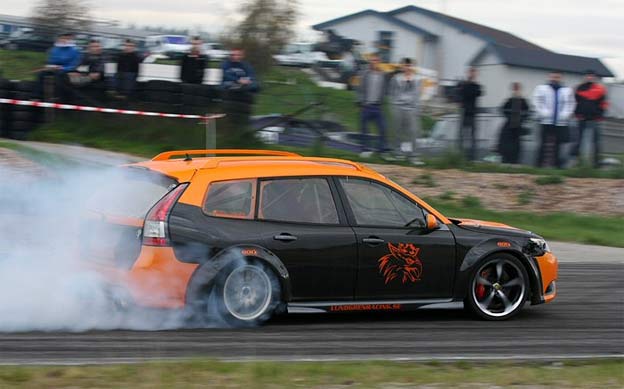 The engine is compiled tuner by tuner house Trollspeed and engine now provides 550 hp! Drifting really is a sport within a sport. Its not so much about being the fastest, but who can make the car "dance on the road", and This is a car dressed up just for this.
Its still a Saab outside the car, and on the race track this car looks perfect :)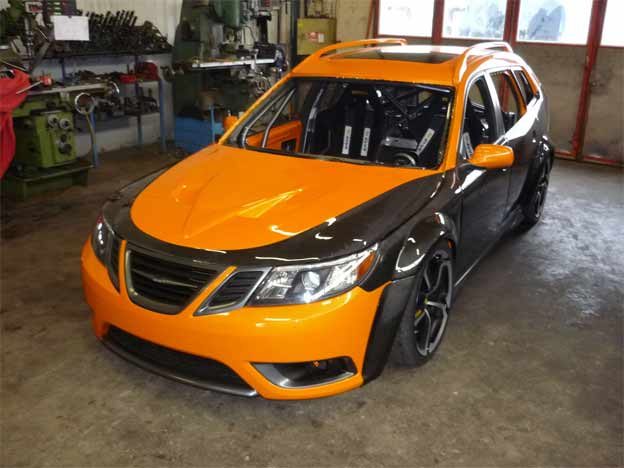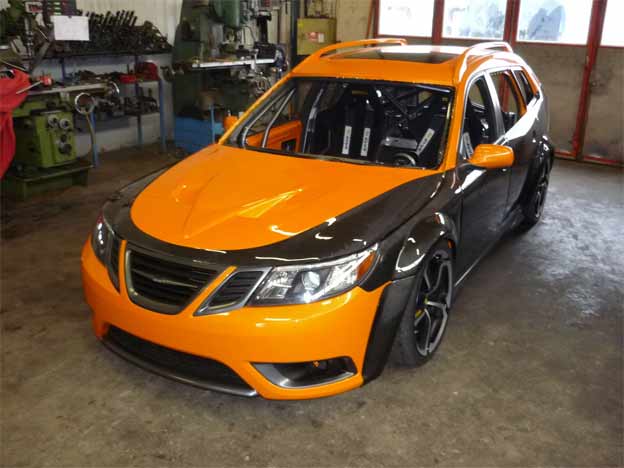 The current owner Johan Lundgren is now selling this drift car and its price is 245000 SEK or ~25,000€ or $27,000.
Below, see how impressive it looks like this drifter on track: