During October's first weekend the Saab Club Spaincelebrated itsAutumn National Meeting in Madrid, 15 years after its foundation, and where up to forty vehicles of all ages full of Saab lovers (also of all ages) coming from all points of the country met to enjoy a weekend of mechanics, gastronomy and friendship.
A Spanish Saab weekend.
Following the program, Friday afternoon was time of arrival, greetings and friend reencounters around a good dinner, not very long because next day's schedule would be intense.
So on Saturday morning and after a briefing our Saab motorcade started a 180km route through the mountains that surround Madrid driving on winding roads through breathtaking landscapes in a splendid day of sun and heat.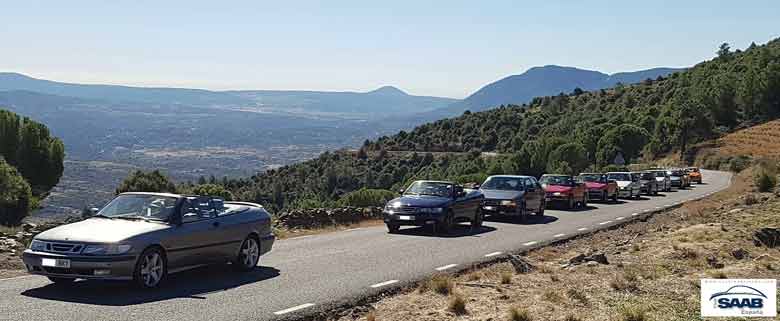 The tour included a stop at Arrebatacapas port (1068m) where we recovered energy with typical spanish meat pies while we enjoyed the landscape and study the way back to Madrid, stopping at typical mountain restaurant to enjoy a generous lunch on the outside terrace, commenting about the beauty of the route and how our Saabs love mountain roads.
After lunch we returned to the meeting base hotel to celebrate and renew the directors' board, and let our machines rest in parking to boarding an (Scania, of course) coach that was waiting to take us to Madrid's historical center , where a private guide showed us the best of this historical and monumental city for two hours.
The cultural reward of the visit was also prized in form of amazing tapas dinner, the best possible way to finish the day. On Sunday morning the saabist who came from far points of Spain had to say goodbye and start their returning trip. For the rest, the organization had prepared an exhibition of twelve Saabs models especially highlighted in the history of the brand .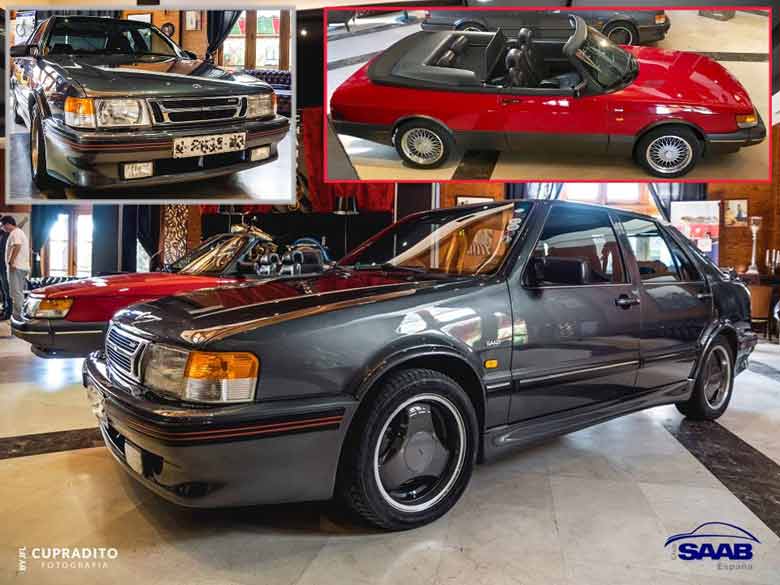 As the fairground is a reference point of classic cars lovers, many Madrid citizens enjoyed with us our exposed swedish jewels. The meeting ended with a farewell lunch , and after that all Saabs started their engines to come back home, with their drivers feeling a mixture of joy after a great weekend and a bit of sad to have to wait until spring for the next National meeting be celebrated.
Of course, all you are invited to join them.
Again, thnaks to Mr. Carlos Sanz, Spain Saab Club International relationship member, for this great Report from Saab Meeting.