SAAB Heritage Museum USA, founded by Saab enthusiasts Tom Donney, has expanded the collection with a new exhibit.
The regular readers of this blog probably remember that this museum recently also expanded the collection with the brilliant GM Heritage 1970 Saab 99.
The newest addition to the Saab Heritage Car Museum USA is special Saab Sonet. This car has a unique story that is tied to Erik Carlsson's cousin & sneaking into the SAAB museum in Trollhättan at night to make this replica!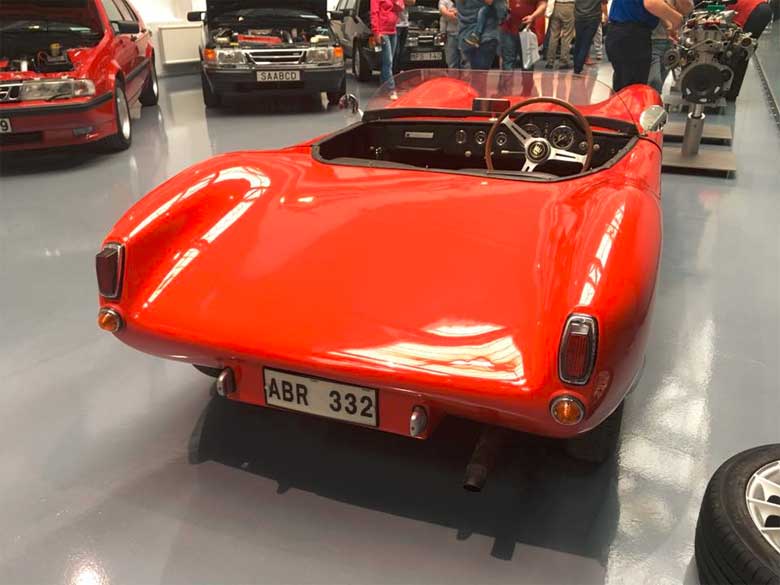 Thanks to the family of Erik Welén for allowing Tom to be the new caretaker of this fine automobile – Saab Sonett #7. The best part is when you come to the new Sturgis museum…Tom wll take you for a ride in it!