ZUS by nonda is very interesting smart USB car charger and car locator,which can improve the mobile experience in your Saab. It is not only the "ordinary" USB car charger, but also different from any normal USB car chargers in many different ways. Interesting, Zus by nonda is currently being funded on indiegogo and is set to not just charge your phone, but help you find your car. With $273,082 USD total funds raised, Original indiegogo campaign was 2521% funded on November 12, 2015
First of all, it's very small and very good construction, It is crafted from the highest grade German Bayer PC with all metal parts coated in Titanium, plus advanced ZUS cooling system that results in 35% less heat. Love how the USB ports on the charger is angled (instead of up front) and are back lit for ease of use.
Second, 2X USB Charging Speed – ZUS detects what device it's charging and delivers the maximum charging output. ZUS is able to fully charge 2 iPad Airs within 3.75 Hours, 2X faster than a normal USB car charger.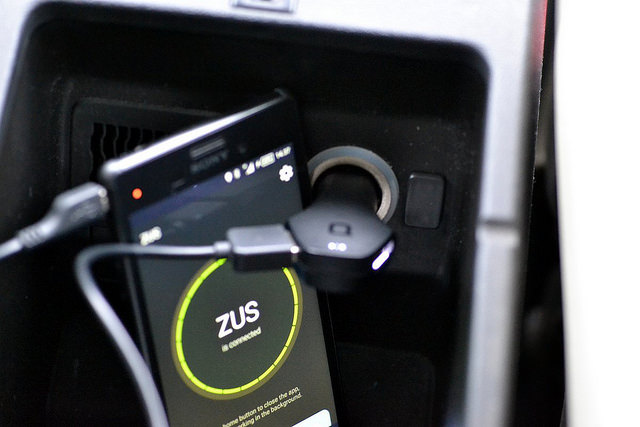 And that's not all, This little device is a great car locator on large parking lots. Jus plug in ZUS, Install free ZUS App (for Android i Apple), Connect, and Done. ZUS via Bluetooth automatically remembers where you've parked your car when your engine turns off (You just need to make sure the bluetooth is on when you are driving and parking your car). When you need to find your car, simply open the ZUS app. When the GPS locator does work such as in a residential area or shopping plaza it works flawlessly as you able to find your location no problem with the compass always directing you to the right location. Further, it is outdoor-friendly, therefore No cellphone signal is needed.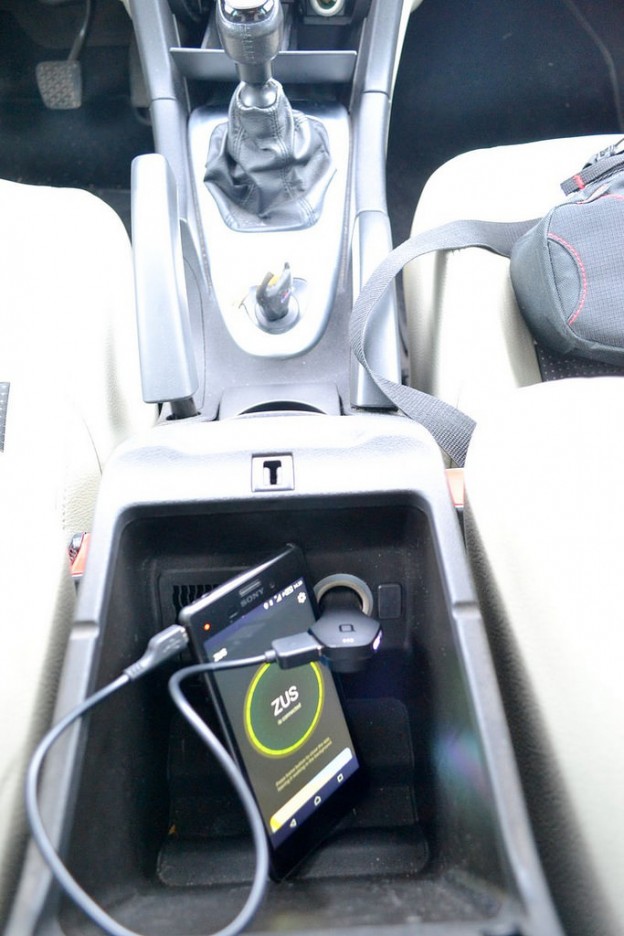 Especially suitable for use in Saab cars, thanks to the current outlet in the armrest compartment. Seamlessly, ZUS can charge your devices at the same time locates your Saab.