The Senova ("Shenbao") D series sedan, developed by BAIC (Beijing Auto) was classisv sedan car with premium genes, limousine developed on the basis of the first-gen Saab 9-5. The Chinese car manufacturer BAIC bought tools and technology from Saab a 12 years ago and 2010 they showed off their versions of 9-3 and 9-5. At that time, BAIC hired a well-known Italian Pininfarina design studio to design new sedans based on Saab technology.
The first generation of the D-Series began its market life seven years ago and it debuted on the 2013 Shanghai Auto Show and was launched on the Chinese car market on May 11, 2013. The Beijing Auto Senova D-Series was renamed to Beijing Auto Senova D70 in 2014.
The second car in the D series is the D80 model – the Senova D80 debuted during the 2014 Guangzhou Auto Show as the flagship executive car of the Senova brand. The Senova D80 is powered by the same engines as the D70 including a 1.8 liter turbo engine producing 177hp, and the other two are licensed Saab engines, and they are a 2.0 liter turbo engine producing 204hp, and a 2.3 liter turbo engine producing 250hp.
The production of these cars was completed during 2017, and thus the use of licensed Saab engines was completed, after that in the D series they used mainly Japanese licenses for 1.5 liter turbo engines.
D-Series Aero
Following the example of Saab's Aero label for cars with the strongest performance and equipment, it is little known that the Chinese BAIC also developed a special performance series of the D70 model to which it added the label – AERO.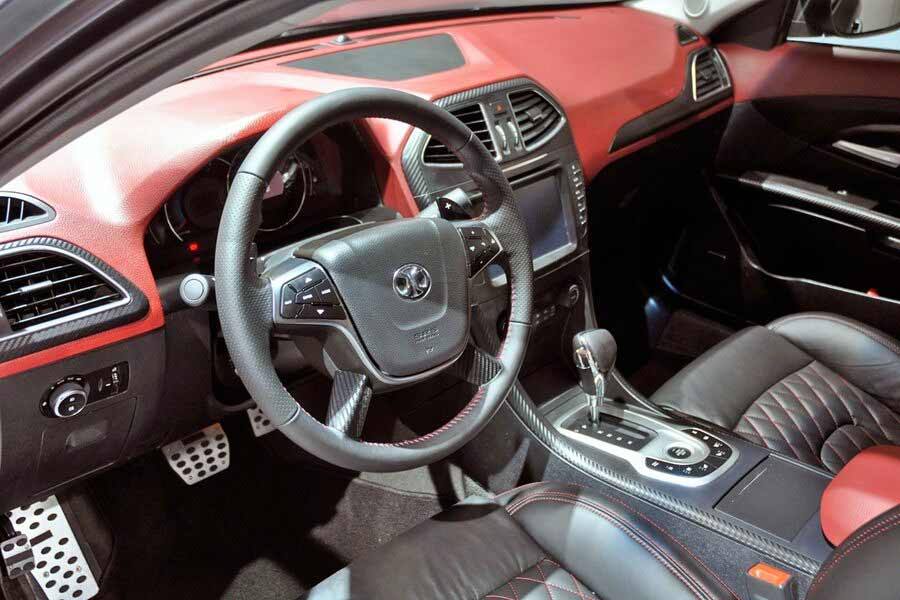 The old Saab 9-5 lives on in China, but it does so under the new name Shenbao D-Series Aero and was masked with a Mercedes-inspired body (more reminiscent of the Mercedes E-Class). At the Shanghai Motor Show in 2010, BAIC then exhibited another concept car based on the Saab 9-5. Until then, a concept called the C70G was known, and that year they introduced a performance version with the brand new Shenbao D-Series Aero model name.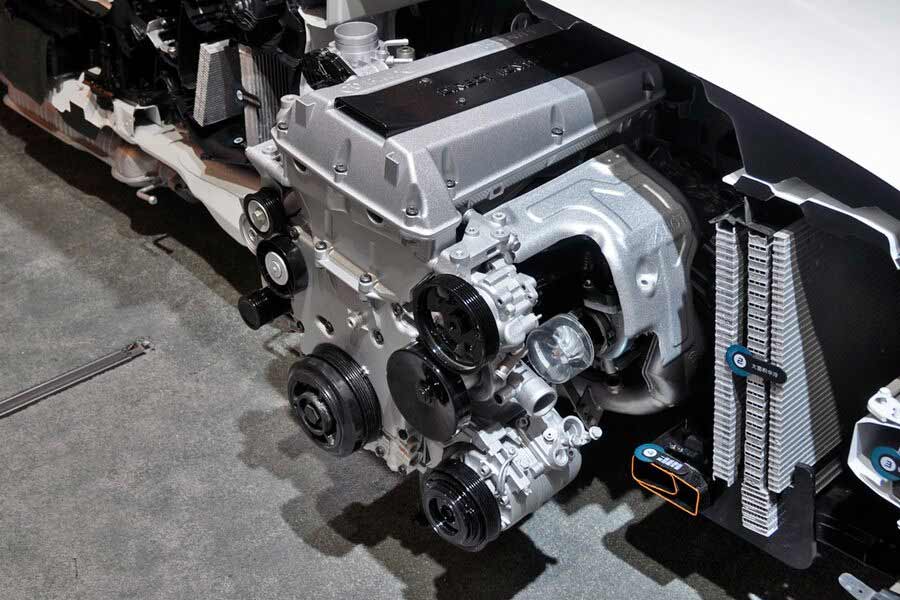 Aesthetically and visually, it did not resemble Saab models, but more like Mercedes' AMG and BMW's performance models. In the fact sheet, we could then read that the Shenbao D-Series Aero was powered by a turbocharged 2.3-liter Saab engine that provides a full 349 horsepower and 500 Nm of torque. 0-100 km h should go in about six seconds. As you can see in the photos, this was not a classic design of Chinese cars, but it can be seen that the design solution is hybrid and has a lot of European sports influence.