This Sport Concept based on Saab 9-3 was debuted on the 2014 Guangzhou Auto Show in China.
Today, Senova CC 2.0T (Saab 2.0 Turbo 204hp) has been launched on the Chinese car market, and serial version looks better than the concept; "Fatass" body kit with red stripes, big air intakes, a low front spoiler, darkened windows, a big spoiler at the back, and super sporty matte gray alloys. And what is interesting, it is all standard.
The Senova CC is an extra sporty variant of the Senova D60. The name 'CC' might indicate it has a special coupe-like body of some sorts, but it doesn't. Basic design is exactly the same as the base BAIC Sedan D60, which is based on the second-generation Saab 9-3.
The Senova CC is available with two 4-cylinder petrol engines: the first is a 1.8 liter turbo with 177hp and 240nm, this engine is also used in the base D60.
Saab 2.0 Turbo Engine in Sport Senova CC
The second engine is much more interesting for it is the said Saab 2.0 turbo, here with an output of 204hp and 270nm. It is the first time that Senova is using this engine in the D60-series. For now it is exclusive for the CC but later on it will become available in the base D60 as well.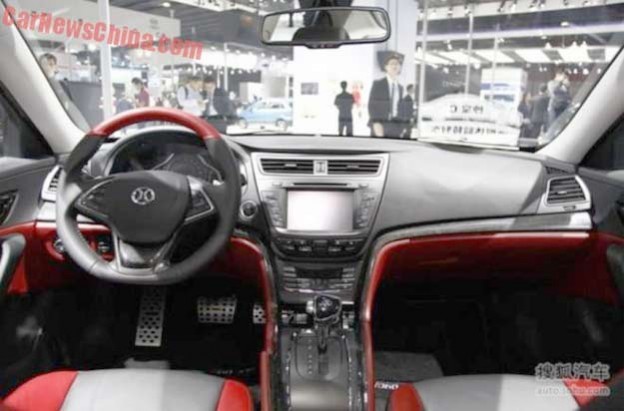 Source: carnewschina