A Call for all Saab's admirers and West Coast SAABers! SAAB Club of California headed by Bryce Johnson is hosting Saabtoberfest 2018 on October 20th in Berkeley, CA.
Saab Replay, the most popular SAAB shop in NorCal, was able to obtain a permit allowing the street to be blocked off for SAABs only!
This will be a fun, SAAB-filled Halloween event. Hope to see you there!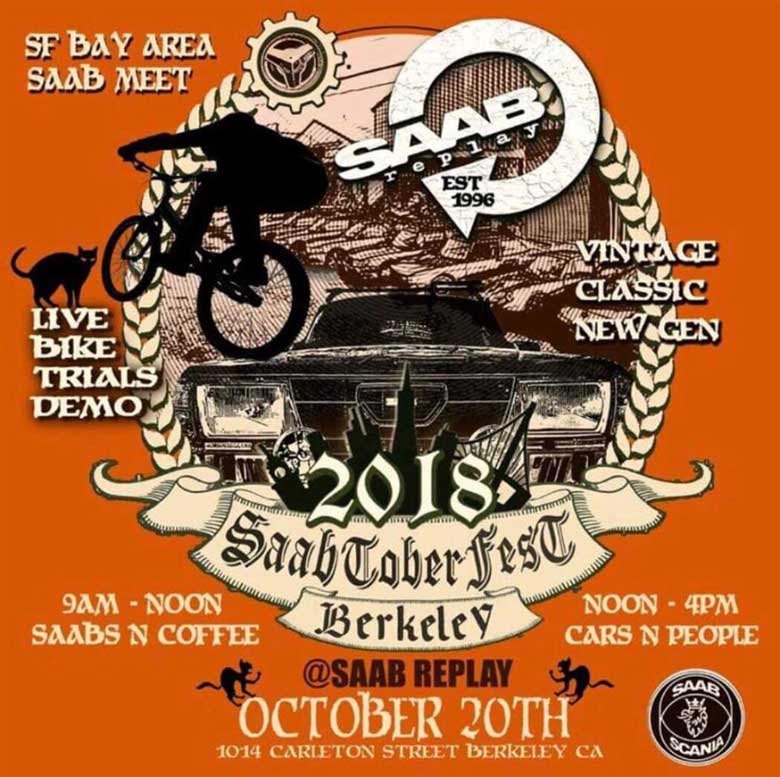 Please RSVP on the event page:https://www.facebook.com/events/540035203103479/?ti=icl
For those that want to caravan, they'll meet at Starbucks that morning and then head out in a group. Luckily the Starbucks is right by the freeway–Bryce will add the address to the event page.
SoCal, we will be meeting at Starbucks in the morning and will be leaving promptly at 7am after everyone's gotten their coffee. We will jump on the 210, to the 5, to the 580. Please gas up the night before!