The newspaper Hooniverse dedicated to the world of two wheels published an article definitely worth noting that we are sure will intrigue Saab enthusiasts who love motorcycles.
There have been lots of bizarre accounts of bike engines swapped in cars, and car engines in bikes. But there has perhaps never been a more motorcycle-like car engine than the old Saab two-stroke triple. It was a BSA frame with 3cyl 2 stroke watercooled Saab engine installed.
The American fan Mr. Ray Pye Dissatisfied of his motorcycle BSA Rocket III has decided to eliminate its original engine and replace it with the small two-stroke engine used by Saab on his 96 .
Not only are two-strokes and triple cylinder arrangements much more for bikes than cars, but the 841cc capacity was much more appropriately sized for a bike than even a small, light car like the Saab. It was destined to find its way into a bike.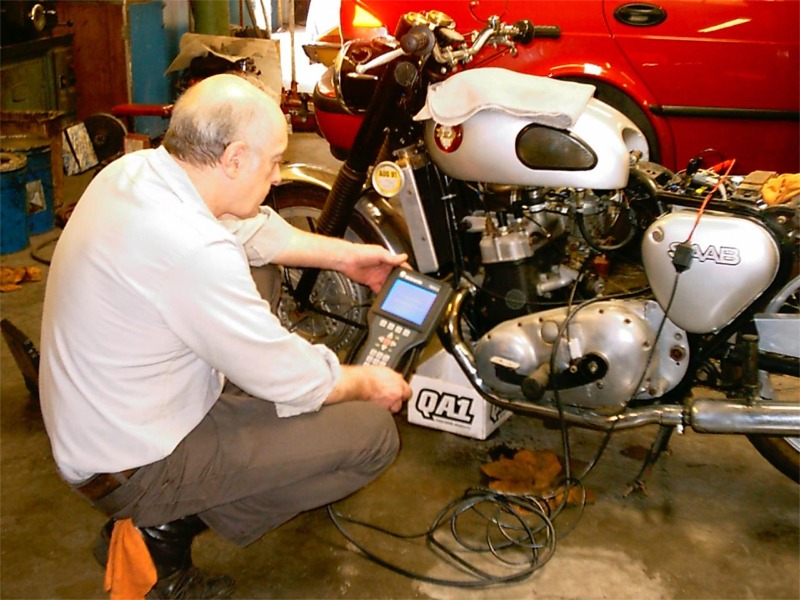 The man who succumbed to the obvious was Ray Pye, a Manxman who was dissatisfied by the British bikes of the day. The bike was built in 1975 by combining the chassis from a BSA Rocket III with the 841cc triple out of a Saab 96. To make everything work together, Pye used a Triumph primary case, clutch and transmission, Vincent primary chain and sprockets, and a modified Morris Minor radiator.
The SaaBSA was famously owned for many years by Bob Sinclairwhile he was President of Saab-Scandia USA. Sinclair, an avid motorcyclist, wanted to ride something appropriate for the leader of the Swedish brand in America. He commuted to the office regularly on it for years, upgrading the front disk to a huge 4LS unit somewhere along the way. After retiring, he sold it to another collector, but the bike is still in existence, and still runs quite well. Proving that what sounds like a good idea sometimes really is.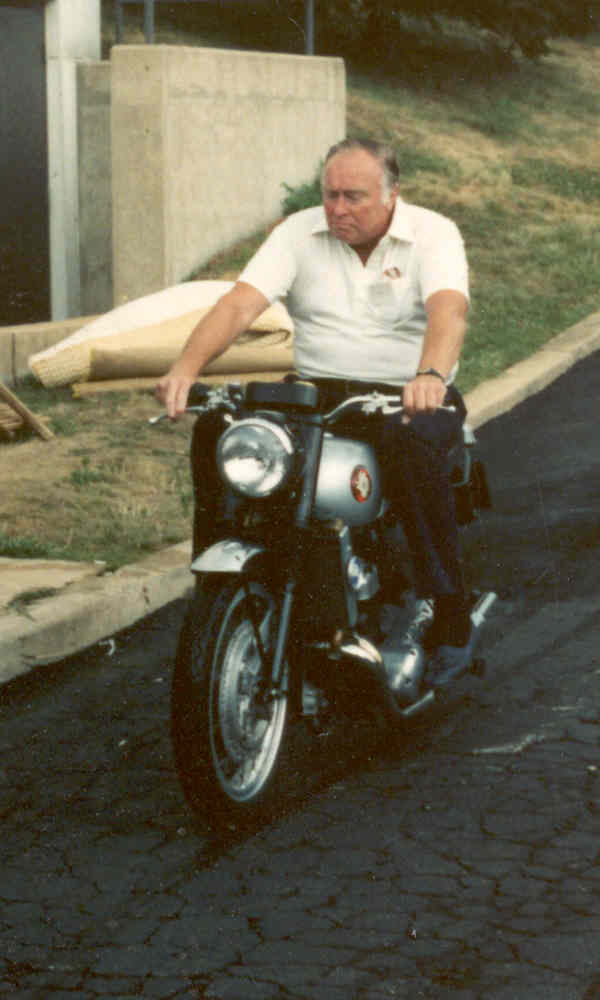 Saab's Ambassador of Goodwill – Mr. Erik Carlsson – takes the SAABSA for a spin.