As in previous years, the British top club Saabs United GB organizes an annual traditional gathering – A National One day event for Saab Enthusiasts in Great Britain – the biggest possible one day event open to all Saab owners. Already, the organizing team is planning a reunion for next year.
Next, in 2020, a gathering of Saab enthusiasts is scheduled for June 20, 2020, and chosen venue for Saabs United is East Kirkby, Lincolnshire. Held within the grounds of the prestigeous Lincolnshire Aviation Heritage Centre, our cars will be close to the wings of the famous Avro Lancaster Bomber 'Just Jane' and around the grounds of the museum.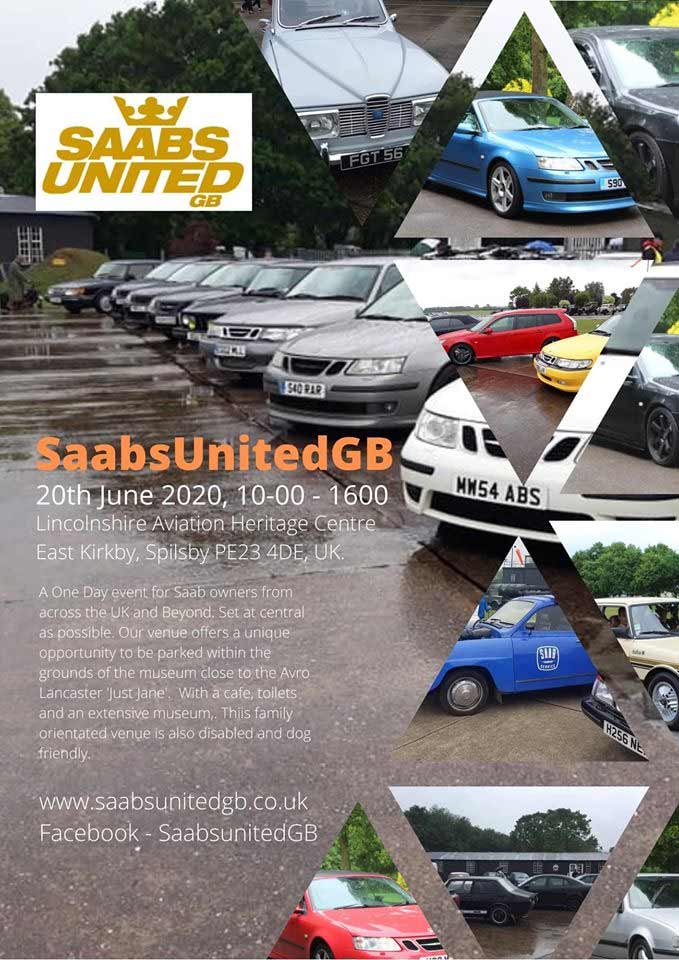 It is very important to mention the organizing team, the people who make this event happen, and also that everything is working properly, which are: Kirsty Farnfield – Fundraising coordinator, John Brasher – Trade coordinator, Darren Mayes and Martyn English – Event coordinators, then there are also Oliver Albone – Head of media & design, Duncan Blakemore – Head of Photography and Shane Stroud – Head of design and signage. on behalf of all Saabers, thank them for their hard work and enthusiasm. MOre information about the Saab event you can find on dedicate web page saabsunitedgb.co.uk.