Here's another confirmation of the Saab car's safety.
SAAB is definitely one of the best cars, in its beauty, performance, safety, and power… The most important thing is that it is a very safe cars. Safety is one of the many characteristics we love and appreciate about Saab cars. Saab has always been one of the leaders in developing new automotive safety features.
Many car owners can testify that Saab safety specification is as claimed, especially when they survive an accident in Saab. just one such Saab safety story comes from Poland. Paweł Mikusek, 2002 Saab 2.2 TiD owner, survived despite a terrible crash.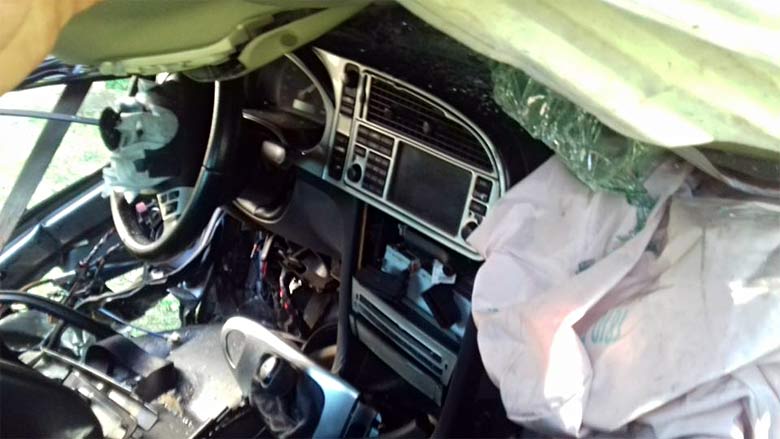 After the collision he stated this: "I confirm that saab is the safest car. At a speed of over 100 km per hour, I run off the road and hit the tree – I sprained my ankle…"
The Saab front crumple zones are completely destroyed, but the passenger cell appears to be largely unaffected (except for the front left part).
Saab Safety….Another reason for you and your family to drive a Saab. Always come home – with or without the car!